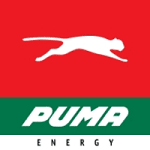 Main Purpose:
Responsible for the overall day-to-day management of the retail service station. Responsible for stock management, validation of daily station and provide effective customer service to Retail. Market analysis, maintaining retail records and producing analyzing reports. Managing the Forecourt Staff.
Knowledge Skills and Abilities, Key Responsibilities:
Key responsibilities
Forecourt Sales
Provide Effective customer service: ensure customers receive quality service in line with puma retail standards.
Meet monthly sales targets as communicated by Retail Rales Manager
Monitor customer buying trends and relate these to sales volume performance versus budget.
Maintain prepaid customer accounts ensuring they are not overdrawn.
Identifying opportunities for new prepaid account holders
KYC all prepaid customers in line with Puma Standards.
Customers Complaint Management: Be the first point of contact to receive and resolve customer complaints and queries.
Sell the Puma Energy Zambia eFuel offerings
Cash Management
Reconcile stock movement by meters versus dips and ensure all stock movements are supported by: cash received, visa receipts, coupons, puma card sales.
Reconcile cash received from attendants versus sales, and have cash shortages deducted from attendants salaries. All shortages must be reported to Territory Manager.
Ensure cash is deposited on a daily basis, and deposit slips sent to head office for reconciliation.
Ensure there is an adequate petty cash float to allow purchase of fuel for the running of the generator.
Inventory Management
Ensure that stock takes are done for both Lubricants and Fuels at each shift change, and any loss or gain explained.
Ensure that the site does not run dry i.e. putting into consideration the re-order quantity and lead time for delivery.
Report abnormal losses timeously to the Territory Manager
Ensuring trucks are offloaded at the site in line with Puma standards and procedures
Place timely orders through territory manager
Manage inventory of the available equipment (cards, terminals, SIM, battery, etc.)
Maintenance
Ensure all equipment for use is compliant with Puma standards as well as local regulation.
Ensure equipment is kept clean and stored securely.
Report malfunctioning meters and other site equipment to the Territory Manager
Manage the status of all eFuel equipment on sites.
Keep site clean ensuring all spillages, litter, are dealt with in line with Puma standards and procedures.
Conduct and document regular integrity checks of all inventory measuring equipment i.e. meters, dipping equipment, etc.
Supervision
Ensure attendants comply with puma policy/regulations
Conduct regular performance appraisals of fuel attendants
Ensure attendants report on time and are dressed in proper PPE
Enforce Puma Core Values on site i.e. Customer Focus, Lead By Example, Collaboration, Agility
Manage shifts to ensure night shifts and day shifts are distributed fairly.
REPORTING OF SITE & CUSTOMER DATA
The Station Manager will be required to share the following reports:
Daily stock reconciliations explaining all variances
Send Daily fuel and lubricant sales for invoicing in NAVISION
Prepare ad hoc reports as requested
Requirements:
Degree or Diploma qualification in Business, Finance or Engineering field is preferred.
Experience:
Previous experience in finance, sales or business development.
A minimum of 5 years of experience in an FMCG industry. Oil industry experience is preferred
Skills: 
Very Strong analytical skills
Interpersonal skills
Conflict Resolution
Proactive
Comfortable working with multiple IT systems – MS Office.
Commercial awareness / acumen
Competencies:
Ability to identify and develop business opportunities that current and future organizational competence can fulfill to generate new profitable business.
 Ability to drive business value through the effective marketing and sales of existing and new offerings to customers and stakeholders.
Ability to build and maintain ethical and trusting relationships, networks or contacts with people who are, or may be, potentially helpful in achieving work-related goals.
Ability to build lasting engaging relationships with colleagues, superiors, clients, employees and other key stakeholders. Establish and maintain effective relationships with customers and gain their trust and respect. Always acts with customers in mind
Ability to meet the needs of internal and external customers within business service levels and profitability requirements.
Able to pursue everything with energy and drive and adapts easily to change.
Able to set and communicate high standards of performance in alignment with business goals and measures. Ability to and hold team members, business units and stakeholders accountable for actions and results and manage expectations, performance and consequences
Ability to communicate and ensure adherence to performance targets and measures to meet applicable corporate governance and legislative requirements. Ability to identify, measure the potential impact of and manage organisational risk.
Key Relationships and Department Overview:
Key Relationships:
Internal – Retail, Business Support, Finance, Operations
External –  Customers, Bank, ERB