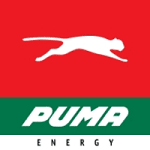 Job Title: Retail Program Manager
Main Purpose:
Function:
Accountable for monitoring and reporting on the status of the Retail Operations program of work.
Accountable for working with Country teams to ensure Retail Operations projects are delivered on time and on budget.
Identifies issues and risks in the Retail program of work and supports teams in the development of the relevant mitigation plans.
Provide the link between the Strategy Transformation team and Country Retail teams to ensure an effective exchange of data and the update of information in a timely manner.
Develop retail programs which ensure that the country is in shape to offer best in class propositions to dealers and customers
Monitor the effectiveness of the Dealer Value Proposition and Customer Value Proposition in Countries.
To role model the Puma Energy core values and ways of working.
Manage the fuel card business in collaboration with other stake holders.
Accountable for the management and growth of non-fuel margins
Coordinate trainings to develop the retail community's capabilities to effectively deliver on the retail agenda
Retail Performance Analysis and Monitoring
Knowledge Skills and Abilities, Key Responsibilities:
Provide program management and program office support to the Country Management teams.
Monitor, evaluate and make recommendations to ensure the Retail HSE framework is implemented across all the retail operations at all

times.

Identifies the need for various business tools to enable the efficient management of the Puma Energy retail operation e.g. the use of Salesforce for optimising the relationship with dealers, etc. Works with the Centres of Expertise (Regional Program Manager) to ensure they are current and up to date.
Ensures that for all agreed country practices the agreed global tool is used in a consistent manner. E.g., station business plans, reporting templates, etc.
Acts as the key user manager for all retail operations IT activity.
Monitor the implementation of the Dealer Value Proposition (DVP), e.g. P&L, Contracts, MOSO models, and the Customer Value proposition (CVP) e.g. Fleet Cards, Loyalty, Product and Service Reports. Makes recommendations for the improvement of the propositions and the schemes.

Operationally

responsible for the deployment of training and marketing plans.
Administers the programs for fuel category management.
Identify best practices coming from TM's and share with the Retail Manager and Regional Program Manager.
Manage existing card customers and prospecting for new card customers and manage the end to end process from card issuance to being served on the pump;. Timely circulation of My Fuel card transactions to customers; Timely invoicing of card customers; Monitoring of credit card receivables to be within acceptable level; Timely response to customer queries
Track retail shop sales and margins, consolidate and analyse impact on volumes; Identifying opportunities to generate supply rebates from the retail shops' supply chain; Identifying opportunities to grow "Other Margins"
12.Planning and elaboration of the annual training program for retail attendants; Managing training for new dealers of service station; Supervision of the retails sites for compliance
13.Monitor plan against actual and support the closure of the gaps
Requirements:
Mandatory Education:
Tertiary education in Business Administration, Engineering or related field
Experience:
At least 3 years working experience in retail commercial management.
Time spent within the fuel industry, program management and policy deployment is an advantage.
Experience and understanding of management analysis and reporting.
Skills:
English language and local language.
High level of commercial and financial acumen.
High level of proficiency with MS Office.
Program and project management.
Competencies:
Customer focus
Planning and organising
Implementer
Analytical ability
Judgement
Problem-solving and decision making
Communicate with clarity (Internally & externally. Written & oral)
Collaborating with others
Relationship management
Results driven
Ability to manage multiple projects
Managing ambiguity
Embracing change and transformation
Innovative
Customer Focus
Collaboration
Lead by Example
Agility
Key Relationships and Department Overview:
Internal – Retail Manager, Territory Managers, Retail Network Planner, Country Management Teams, Regional Program Manager, Regional Convenience Manager, Marketing Teams, Regional Maintenance Teams, Operations Teams (HSE and Maintenance), Country Business and Financial Planning teams, Regional / Country Training Teams
External – Retail Partners, Suppliers, Government agencies, corporate customers, NGOs, UN organisations, Training agencies etc.
Find Zambia Jobs – The best job board for Jobs in Zambia