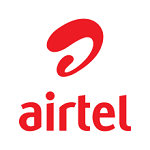 DEPARTMENT : Sales & Distribution
VACANCY : Retail Manager: OWN Retail (2 Positions)
LEVEL : Manager
LOCATION : Lusaka & Kitwe
JOB PURPOSE
Manage and support in the development of sales and operations of the OWN retail stores and ensure the efficient management of all aspects of retail shops in the Zones. Ensure that shops are operating in the designated areas, achieve set sales, revenue and Airtel money targets. Administrative contact and support for Zones in the rollout of the MINI shop across the designated area of operation.
REPORTING TO THE SALES & DISTRIBUTION DIRECTOR, THE MAIN DUTIES ARE:
Retail Management
Drive sales through selling excellence and ground execution from the own retail shops
Recruit, induct, lead, manage, train and develop Shop Teams, and Retail staff to agreed procedures and standards
Drive Airtel money in all own retail shops, support zones on Mini shop rollout
Ensure that all performance issues, and other issues within the shop, are addressed in an appropriate and timely manner
Communicate with the Franchise partner & shop staff, and other Airtel personnel, cascading information as required
Promote a customer care approach within the retail Operations business, investigating complaints or issues of poor customer care, both timely and efficiently
Ensure Management appraisals are completed weekly, monthly, quarterly and annually in all the retail shop, partner shops and AMB shops
Uphold the reputation of Airtel by maintaining high personal standards and projecting a warm, appreciative and welcoming attitude towards customers, partners and Shop staff at retail operations level
Performance – Revenues
Grow sales profit, and to motivate staff to achieve set goals
Develop and grow a customer focused Retail operations including new shops to maximize available assets on a 2 to 3 years' planning horizon
Ensure awareness and account for competition, retail sector trends and current trading opportunities
Maintain, seek, utilize and analyze management information including (Gross Additions, Device & Airtel money sales) data to manage performance to meet business objectives
Ensure all shops are efficiently and effectively managed, visiting them regularly, and monitoring their compliance with policy, procedure and standards
Manage the warehouse operation and the device forecasting management side of the business
Product – Visual Merchandizing
Develop corporate policy driving display, merchandising, pricing and grading whilst observing high competition and device retail trends
Monitor stock in each shop, ensuring there are adequate supplies, identify methods of stock generation in conjunction with the Distribution Manager, and to respond to stock concerns where relevant
Maintain an awareness of the organization's priorities and promote the work of Airtel to Retail Management and the general public
To make sure that stock is available in form of full range device, SIM cards, Dongles, Airtel Money, SIM swap, Electronic Voucher Distribution, Airtel bundles, Magic box and other Airtel products and services
Property – Airtel Shops
Mapping of new outlets throughout the country as required
Carry out new shop site evaluations and rollouts in conjunction with Supply Chain Management, consultants and contractors
Ensure the MINI shop coordination with support functions for rollout is done while adhering to shop standards on an ongoing basis
Responsible for maintaining shops both freehold and leasehold to an acceptable standard, complying with both safety standards and planned preventative maintenance
Cost Management
Identify and formulate sales strategies to help Drive shop sales numbers, cost of inventory, operational expenses and inventory loss
Develop plans to maximize and reduce losses at the shop level
Deliver Showroom Experience
Identify and formulate Customer Service Delivery Strategies to help improve Customer Satisfaction scores
Ensure provision of standard Infrastructure at Zonal Retail showrooms,
Ensure Retail showroom employees are up-skilled in industry training and certifications for the role
Achieve Employee Engagement scores in line with the Engagement target for the Zonal Retail Business area
Continuously motivating the front line employees through leadership by examples.
Implement all action plans that will address hygiene issues etc. from engagement survey.
Implement sales KPI incentive structures.
Educational Qualifications/Technical Skills
Bachelor's degree in Business Management or related Social Sciences
MBA will be an added advantage
Relevant Experience (Type of experience and minimum number of years)
5+ years of varied experience in Sales, Marketing & Distribution with at least 2 years at senior management level handling independent businesses.
Relevant experience in Telecom industry is desirable
Other requirements (Behavioral etc.)
Result Orientation
Great problem-solving skills
Good communications skills.
Good interpersonal skills
Customer centric
Sound understanding of Sales systems and Process
Creative self-starter
Entrepreneurial skills
Consumer Knowledge
CLOSING DATE
Suitable candidates requested to apply by sending through their CV's to [email protected]. Closing date for receiving applications is Tuesday, 16th March, 2021.
Airtel is an Equal Opportunity Employer and is non-discriminatory on the basis of race, gender, sexual orientation, disability, ethnic grouping nor HIV/AIDS status.
Please note that due to the high volume of applications received, only shortlisted candidates will be contacted.