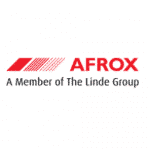 Afrox Zambia Limited
Retail Centre Assistant – Ndola
Reporting to the Retail Centre Supervisor, the successful applicant main responsibility will be attending to all call-in customers at Ndola depot.
Key Responsibilities includes:
Receiving empty cylinders from external and internal customers.
Inspecting all cylinders returning to the dock and ensuring that they are of the correct ownership.
Issuing Full for Empty (FFE) cylinder slips to customers and putting comments on defects where possible.
Liaising with the Retail Centre Supervisor and submitting stock status of full cylinders at the beginning of and during the business day.
Checking and verifying all empty cylinder receipts issued to customers and comparing with physical cylinders to ensure accuracy and conformity.
Checking and verifying accuracy of invoiced items prior to issuing of invoiced items to call-in customers.
Ensuring customers are correctly issued ONLY with invoiced items paid for.
Recording all received and issued cylinders, ECR Number, Invoice Number, customer name, quantity of cylinders, according to official documents in the Cylinder Movement Record Register at the dock.
Sorting and stacking all cylinders in their right categories to avoid mix-ups.
Arranging cylinders in a manner that ensures good housekeeping.
Cleaning and maintaining works premises and ensuring working environment is always kept tidy by removing all dirty and unwanted materials.
Serving all call-in customers and distribution vehicles by offloading and loading cylinders on trucks and customer vehicles.
Physically counting and recording all full and empty cylinders at the start and end of each business day to ensure accountability.
Preparing and submitting cylinder stock statement at the beginning and end of the business day to the Retail Centre Supervisor for accountability.
Keeping and filling all invoices for cylinders issued to customers.
Carrying out any other reasonable duties as duly assigned by superior from time to time.
Minimum Requirements:
Full Grade 12 certificate.
A certificate in Sales / Marketing/ or a Technical Certificate in Mechanical or equivalent.
Good Communication Skills.
A valid Driver's License will be an added advantage.
Afrox Zambia Limited is an equal opportunity employer. If you are Interested and you possess the relevant qualifications and experience required, kindly  send your application clearly stating the position applied, attaching a detailed C.V with three traceable referees, copies of academic and professional qualifications to: [email protected].
Closing date: Friday 10th September 2021
Only short-listed candidates shall be responded to.