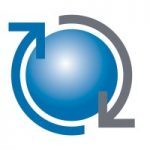 AB Bank ZAMBIA
We are hiring!
Job Title: Retail Business Officers (20)
AB Bank Zambia Limited
AB Bank Zambia Limited is looking for passionate individuals who are ready to take up an exciting challenge in a fast-paced environment of a growing Bank, willing to meet deadlines and develop professionally in an international environment. The Business Officer is responsible for marketing the Bank's products and services, building own business portfolio and responsible to monitor and maintain high-quality portfolio in compliance with the Bank's policies and procedures.
If you are looking for an opportunity to work in an international environment with a modern technology stack and a vibrant team, then this job is for you!
Among other responsibilities, you will be expected to:
Market and sell the Bank's products and services (loans, deposits, eTumba)
Create and manage own business portfolio
Client retention and after sales relations
Monitor and enforce credit repayments
Your Minimum Qualifications and Competencies should be
Good communication and organizational skills
A diploma in Business Administration, Accounting, Economics, Agriculture, or any other related fields
Good interpersonal skills and the ability to deal with difference and diversity
Fluent in Nyanja/Bemba
How to Apply:
If you are interested in this position, please submit your letter of Interest and your CV by following the link https://hr.abbank.co.zm/ by midnight on 20th April 2022. Only shortlisted candidates will be contacted.
AB Bank is an equal opportunity employer
Our values are: Simple Reliable Responsive