Full Time
Applications have closed.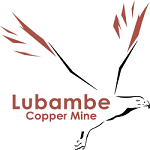 Lubambe Copper Mine Limited
Lubambe Copper Mine is located within the Greater Konkola Area of the Zambian Copperbelt and consists of a large – scale mining license covering an area of approximately 228 square kilometres.
Completed and commissioned in 2012, Lubambe is an underground operation supported by a shaft and decline access with a 2.5 million tonne per annum capacity ore concentrator. The mine's current depth is 450 meters producing a high-grade copper concentrate which is then treated at Zambian smelters.
The mine currently employs 1,000 direct employees and a further 1,700 contractors. It places the highest priority on safety with a world class safety system.
Supporting local communities and suppliers is a key business focus of the mine.
EMR Capital owns an 80% controlling interest in Lubambe while ZCCM-IH owns 20%.
The Mine seeks to employ an experienced and qualified individual in the following position:
RESOURCE GEOLOGIST (x1)
This position reports to the Senior Resource Geologist.
Core Purpose of the Position
To be responsible for all requisites for the Lubambe Copper mine resource estimation and evaluation needs. The Resource geologist is required to understand the geological data acquisition process flow from mapping, face sampling, diamond drilling, logging, acquire database management, generation of desurveyed drill hole files, modelling and wireframe creation necessary for stoping and resource/reserve models for the life of mine. The Resource geologist is also responsible for stope grade evaluation.
Key Performance Areas/Indicators (KPA/Is):
Liaise with the Senior Geologist Production on all aspects of Diamond drilling at Lubambe Mine Site for regular wireframe updating.
Planning of underground delineation drill holes to increase drill hole data in low confidence resource categories.
Ensure QA-QC protocols, drill core property tests such as specific gravity (SG & Ore Minerology) are done.
Ensure all completed drill holes are captured in the acQuire database.
Ensure all captured drill holes have meet the set pass/ fail QA QC standard.
Ensure that the stoping wireframe for the whole mine is updated.
Stope grade evaluation for short term mining plan as required in the POP.
Ensure the grades used in the POP plans are as estimated from the block model.
Academic Qualifications and Experience
Bachelor of Science Degree in Mineral Science (Geology) or equivalent.
Competence certificate in Mineral Resource estimation will be added advantage.
Member of a Geoscience professional body.
2 to 4 years' experience in a similar mineral resource estimation role.
Database management experience in acQuire and any other database formats.
Practical experience in use of application software such as Datamine and or Surpac.
Ability to create wireframes or digital terrain models (dtms) by snapping to drill hole, channel samples, and mapping information.
Experience in statistical and geostatistical data analysis will be an added advantage.
Conversant with JORC 2012 and or N143-101 guidelines and requirements.
Applicants who meet the above requirements are invited to send their Curriculum Vitae in MS word format to [email protected]. Please indicate the job title of the role you are applying for in the subject line of your e-mail. The closing date for receipt of applications is Sunday 3rd July, 2022. Only shortlisted candidates will be contacted.