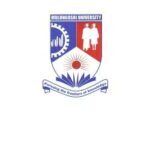 The council of Mulungushi University is inviting qualified and sufficiently motivated individuals to apply for the following position.
Job Title: Resident Engineer (Readvertised)
Job Purpose: The Resident Engineer is responsible for all the maintenance works in the University, monitoring and supervision of contractors hired by the University, Answerable to the Registrar , the Resident Engineer is the principal advisor to management on infrastructure development and maintenance.
Qualifications and Personal Attributes:
Grade 12 School Certificate with five (05) Credits or better
A Bachelor's Degree in Civil Engineering
Leadership experience: Personal and preprofessional integrity with a distinguished track record of successful senior management experience in an engineering field
Effective communication skills
At least ten (10) years practical experience in Civil Engineering
Age: 45 years old
Member of Engineering Institute of Zambia (EIZ) with valid Practicing License
NB: Those who applied for Resident Engineer's position earlier need not re-apply. Their application will equally be considered with others.
How to apply:
Interested persons should send their applications, including their Curriculum Vitae (CV), which should include three (03) referees with valid contact addresses and contact numbers, certified photocopies of Grade 12 School Certificate, Academic and Professional Certificates, National Registration Card, and valid Practicing License to:
The Registrar
Mulungushi University, Great North Road Campus
P.O Box 80415
KABWE
Closing date for receipt of applications is 14th May, 2021.