Full Time
Applications have closed.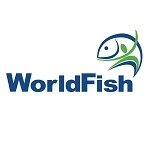 Position: Researcher (Innovation Systems)

Location: Lusaka, Zambia Application Deadline: 23 July 2022 Type of contract: Fixed-term contract (Tenure: 2 years up to 3 years contract, open for renewable contract) Language(s) required: English (proficient/fluent writing and oral skills) About WorldFish

WorldFish is an international, non-profit research and innovation organization reducing hunger, malnutrition and poverty across Africa, Asia and the Pacific. For over 45 years, our work on sustainable aquaculture and fisheries has improved the lives of millions of women, men and youth.
Fish and other aquatic foods grown in and harvested from oceans, lakes, rivers and ponds provide income for more than 800 million people and provide 3.3 billion with 20% of their animal protein intake. Our focus on sustainability makes sure that the way we produce and use these foods today means a plentiful future of generations to come.
Our evidence-based solutions range in scale from households to global policies and spans across six interlinked themes: nutrition, gender, climate, sustainability, economy and COVID-19.
We champion aquatic foods for healthy people and planet and believe that a sustainable blue planet of well-nourished children, women and men is within our reach.
Communications for impact are a critical element of our new strategy and seek to advance WorldFish's global thought leadership in addressing critical sustainable development challenges (such as nutrition, climate change, gender and social inclusion, environmental sustainability, etc.) through research and innovation on aquatic food systems. Together with our strategic funding and implementing partners, we want to influence, develop, deliver and scale high-impact research and evidence-based innovations and policy recommendations that support vulnerable communities in low-and middle-income countries to meet their 2030 SDGs.
Objective
Build the resilience of aquatic food systems and realize their full potential for nature, people and climate by tackling systemic challenges such as data gaps, power asymmetries, water resource mismanagement, limited research investment and missed opportunities for scaling through agricultural innovation systems.
Area of Expertise
Facilitation of innovation processes, living lab management and innovation system change.
Level Of Seniority Required
Post-Doctoral Fellow.
Key Accountabilities

Developing a common framework and research questions for context-specific and comparative analysis of innovation and scaling strategies and support systems.
Conduct gender sensitive action research on scaling strategies for several projects.
Formulate best-practice methodologies and institutional design model to build effective, fair and sustainable AquaLab structures, with specific emphasis on actor-led small scale projects.
Execute an informed, participatory assessment to produce a plan for sustainable integration of Aqualabs in the national innovation system of the country concerned.
Support team building and internal communication within the AquaLab work package and with the local CGIAR team.
Contribute to the writing of scientific and practice oriented articles/chapters.
Provide management support to the Work package leadership.
Requirements This job might be for you if you have the below skills and qualifications:
Have experience with facilitation of innovation processes / living lab management and innovation system change.
Demonstrate strong conceptual and methodological interest and skills.
Show strong organizational skills.
Have strong communication and social skills and a friendly and decisive attitude.
Demonstrate good academic writing skills and an ability to (co)author academic publications.
Benefits This position is open to all Nationals and Internationals applicants. WorldFish offers a competitive remuneration package including (but not limited to) insurance coverage for staff and eligible dependents, employer provident fund contribution, paid leave and others.
Recruitment Process
The position will be based in Lusaka, Zambia. Interviews are expected to begin in July/August 2022 and only shortlisted candidates will be notified and expected to attend the interview session.
How To Apply
Interested applicants are invited to submit the following information online latest by 23 July 2022:

A cover letter including a 2-page (max) description of why you are an ideal candidate for this role referring to the key responsibilities and what you would bring to the role;
A current curriculum vitae;
Names and contacts (telephone and e-mail addresses) of three professional referees who are familiar with your qualifications and work experience. Your nominated referees ideally should have persons from each of the following categories: direct supervisor, internal peer, and/or direct report. None of the referees will be contacted without your permission.
The screening will start immediately and will continue until the position is filled. Due to the high volume of applicants for WorldFish positions, we appreciate all interest but only short-listed candidates will be contacted.
Our Gender, Diversity and Inclusion Commitment
WorldFish has seven offices across Asia, Africa and the Pacific, with more than 400 staff and 27 nationalities who contribute to a dynamic multicultural work environment.
WorldFish is committed to promoting a work environment where diversity and inclusion is valued and we seek to have gender balance in the organization. We aim to also seek balance across other diversity dimensions.
People in WorldFish are treated equally irrespective of gender, ethnicity/race, national or social origin, disability, religion, political affiliation, age, family size, marital status or any other form of personal identity.
We are an equal opportunities employer and strongly encourage qualified women and men from developing nations to apply.