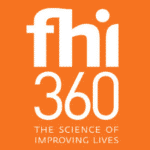 FHI 360
Position Title: Research Manager (RA II)
Reports To: Project Director
Location
Ndola/Lusaka
Basic Function
The Research Manager will oversee the ethical and quality implementation of the Family Connections clustered randomized trial in study sites in Lusaka and Copperbelt Provinces. The study will evaluate the impact of Family Connections, a family-based group intervention, on achieving undetectable viral load (VL) among adolescents and young adults (AYA) ages 15-to-21 years who are living with HIV. Under the supervision of the Project Director, s/he will oversee study activities related to data collection, intervention implementation, ethical approvals, stakeholder engagement, project reporting, and the Youth Advisory Board. This is a five-year research study. During the first two and a half years the study will be implemented in 10 health clinics in the Copperbelt Province. The research manager will be expected to reside in the Copperbelt Province, preferably in Ndola. The second half of the study will be conducted in Lusaka.
Duties and Responsibilities
Oversee the implementation of the Family Connections cluster randomized trial in study sites in and Copperbelt and Lusaka Provinces. To coordinate and liaise between stakeholders (National, International, and Local): including study sites, Youth Advisory Board, the Ministry of Health, Johns Hopkins University (JHU), FHI Lusaka, FHI 360 Headquarters To build and maintain relationships with study sites (HIV clinics), Ministry of Health, Youth Advisory Board Conduct training for data collectors in collaboration with FHI 360 HQ and JHU staff Supervise intervention coordinators, intervention facilitators, data collectors, and administrative and finance officer Coordinate the submission to and approval of the study by Ethical Review Committee(s) in Zambia Facilitate weekly study meetings Oversee participant recruitment and follow up Ensure collection of quality data from study sites for intervention and study (including baseline, midline, endline and post-session data) Coordinate urine tests and viral load results for study participants with study clinics and/or laboratories Develop referral systems, processes and tracking systems for study participants Develop protocols with technical assistance from FHI 360 for targeted evaluations (including developing sampling strategies, analysis plan and presentation of data) and providing training to staff as needed. Represent FHI 360 and make presentations at professional meetings and conferences as needed. Other duties, as needed, as assigned by senior staff
Knowledge
, Skills, And Abilities
Knowledge of health or HIV/AIDS programming
Computer literate and proficient in the use of word processing, and spreadsheets.
Ability to work with Ms Word, Sharepoint, Excel, Power point.
Ability to travel in-country and/or internationally as needed.
The ability to coach and train others in data collection and intervention facilitation
Excellent written and verbal communication skills
Qualifications
And Requirements
Bachelor's degree or its international equivalent in Education, Health, Behavioral, Life or Social Sciences, International Development, Human Development or Related Field Master's degree or higher is an added advantage.
Experience must reflect the knowledge, skills and abilities listed above.
Minimum 7-9 years' experience in working on monitoring, evaluation, and/or research in public health related to HIV/AIDS programs.
The last day of receiving application is 1st July,2021.
This job posting summarizes the main duties of the job. It neither prescribes nor restricts the exact tasks that may be assigned to carry out these duties. This document should not be construed in any way to represent a contract of employment. Management reserves the right to review and revise this document at any time.
FHI 360 is an equal opportunity and affirmative action employer whereby we do not engage in practices that discriminate against any person employed or seeking employment based on race, color, religion, sex, sexual orientation, gender identity, national or ethnic origin, age, marital status, physical or mental disability, protected Veteran status, or any other characteristic protected under applicable law.
FHI 360 fosters the strength and health of its workforce through a competitive benefits package , professional development and policies and programs that support a healthy work/life balance. Join our global workforce to make a positive difference for others — and yourself.