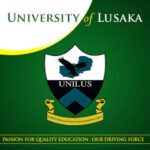 Job Title: Research Fellows
The University of Lusaka is inviting applications from suitably qualified candidates to fill the position of Research Fellows under its Research Department. The Research Fellows will participate in undertaking research projects.
Main Duties
Participate in research projects by developing research project proposals as well as conducting individual or collaborative research projects.
Identify sources of funding and contributing to the process of securing funds.
Apply knowledge acquired from the research projects via appropriate means which may include teaching and disseminating research findings by way of publishing in various journals.
Participate in identifying good research projects from students' research work for publication purposes.
Develop ideas for generating income, promoting research area, and influencing leading-edge practice.
Develop ideas for application of research outcomes
Establishing collaborations between the University and corporate entities with regards to identifying and resolving industry problems through research.
Develop new concepts and ideas to extend intellectual understanding.
Decide on research Programmes and methodologies, often in collaboration with colleagues and sometimes subject to the approval of the head of the research Programme on fundamental issues.
Key Attributes and Skills
Excellent interpersonal skills.
Strong research skills
Able to meet tight deadlines
Team player
Innovative and analytical thinker
Minimum Qualifications:
First Degree from a reputable University;
A Master's Degree or its equivalent professional qualification.
Must have published at least five (5) papers in recognized journals.
A minimum of five (5) years experience in a similar capacity or senior academic level. Industrial experience is an added advantage.
An earned Ph.D. in one's area of study or its equivalent professional qualification.
Proficiency in statistical packages.
Salary Package:
An attractive and competitive package will be offered commensurate with qualification and experience.
Application Guidelines
Interested candidates should send their applications together with copies of educational and professional certificates, and curriculum vitae with three traceable referees to the undersigned by 23rd April 2021
The Registrar – Administration
University of Lusaka,
Plot No. 37413,
Off Alick Nkhata Road, Mass Media,
P O Box 36711,
Lusaka, Zambia.