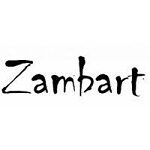 Zambart
Zambart is a research institution known internationally for cutting edge applied and interdisciplinary research on urgent public health issues. Zambart's mission is to provide evidence based research to influence policy. Zambart staff form an interdisciplinary team with a range of expertise including epidemiology, clinical science, social science, laboratory, operations research, health systems and services research, health policy analysis, health economics, health communication and counselling. Zambart's head office is located at Ridgeway Campus, the University of Zambia.
Study Summary
XACT-19 is a randomised controlled trial (RCT) and observational trial to evaluate the impact of computer-assisted x-ray diagnosis and other triage tools to optimise Xpert orientated community-based active case finding for TB and COVID-19
To support the research activities, we are looking for candidates to fill the following positions:
Research Assistants (02) – Kanyama (Lusaka)
Tasks and Responsibilities
Research Assistants will be reporting to the Study Manager.
Ensure adherence to the study SOPs, according to station of duty at mobile field site.
Ensure confidentiality during interaction with the participants.
Ensure that informed consent is duly administered consistent with the SOP.
Ensure that the TB symptom screening is conducted as SOP
Ensure HIV testing is conducted as per National Guidelines
XACT-19 study questionnaire is administered to consented eligible participants.
Perform any other duties as may be assigned by the supervisor.
To drive the study vehicle from one place of operation to another
Assist in packing study equipment and other logistical requirement.
Assist to put up a tent at field study site
Requirements
Must be a grade twelve (12) and at least 21 years and above
Good social communication skills.
Must be a psychosocial/HIV testing counsellor
Knowledge of TB/HIV research.
Computer literacy and ability to use an electronic data capture device (tablet).
Be registered with Counselling Council of Zambia.
A minimum of 2 years work experience in a similar position.
Fluency in English, Nyanja and Bemba spoken in target community.
Must be willing to work long hours or as duty demand.
Excellent communication skills.
Resident in the catchment area.
How to apply
Only applicants who meet the criteria for the above positions should submit their application letter, CV and certificates to Zambart Head Office at Ridgeway Campus, Nationalist Road to the email below stating the position being applied for.
Email: [email protected]
Closing Date:
The closing date for the receipt of applications is 5th May 2022. Only short-listed candidates will be contacted.