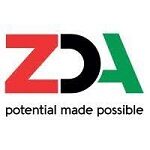 Zambia Development Agency
The Zambia Development Agency (ZDA), established under section 4 of the ZDA Act Number 11 of 2006 is an organization responsible for fostering economic growth and development by promoting trade and investment in Zambia. The Agency is seeking highly qualified and self-motivated individuals to fill the following vacancies:
6.RESEARCH AND POLICY ANALYST (ZDA5)
Reporting to Research and Policy Specialist, the job holder will undertake research and policy analysis that ensures that the department generates information on all sectors of the economy and provides timely and appropriate advice to government on policy issues related to industrial development and business environment;
Duties
Research on matters relating to the business environment, covering Zambia's competitiveness, sector studies, investments, exports, productivity and enterprise development;
Provide ZDA input in the design and implementation of business related reforms;
Communicate ZDA's research finding and securing stakeholder buy-in;
Analyse Zambia's investment climate and conduct public-private dialogue to identify key business constraints and develop priority reforms/actions
Research and analyse of global and Zambian economic environment to identify impact on company competitiveness
Conduct financial and economic analysis on specific initiatives to develop the private sector;
Communicate findings of strategic Government programs to the rest of ZDA and government and secure stakeholder buy-in;
Provide input into policies, laws and GRZ decision forums such as PSDRP, ZIBAC to improve their impact on private sector development;
Ensure that the private sector is deeply engaged and takes a leading role in efforts to improve Zambia's investment climate;
Contribute to the development and implementation of Research, Monitoring and Evaluation programmes and tools;
Implement programmes and activities pertaining to monitoring of global FDI flows, and sources of potential investors, international market trade developments, market access trends in international trade blocs, and the impact of exports and FDIs on the Zambian economy;
Prepare and submit periodic and adhoc reports of the department's activities; and
Prepare of annual work plans and budgets for the Department;
Perform any other duties as assigned by the supervisor from time to time;
Qualifications / Experience/ Skills
Bachelor's degree in Social Sciences or Business Administration
Two (2) years' work experience
Demonstrate experience in report writing
Demonstrate experience in research skills
Excellent Marketing skills
Excellent Interpersonal skills
Knowledge of computer applications (Excel and Word processing)
Excellent Communication and analytical skills
APPLICATION METHOD
All applications must be clearly marked and accompanied by detailed curriculum vitae, copies of qualifications and provide at least three referees, and sent to:
The Acting Director Finance and Administration
Zambia Development Agency
Privatisation House Nasser Road
P.O. Box 30819
LUSAKA
Or
Email: [email protected]
The closing date for receipt of applications is 11th April, 2022.
THE AGENCY IS AN EQUAL OPPORTUNITY EMPLOYER