Full Time
Applications have closed.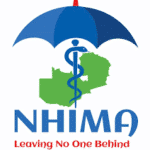 National Health Insurance Management Authority (NHIMA)
Job Purpose
Reporting to the Director of Research and Planning, the Research and Actuarial Manager will be responsible for managing NHIMA's research and actuarial services. The role involves providing actuarial analysis for the National Health Insurance Scheme (NHIS) for the evaluation of the scheme's financial liability position, risks, population, labour, and market dynamics to ensure scheme viability in line with the NHI ACT No 2 of 2018.
S/he will advise and lead in the design and maintenance of actuarial models and systems for the accurate and timely collection and analysis of the NHIS data. S/he will work closely with the Health Insurance Services and Information Technology team to provide integrated health insurance data systems development support and drive improvements to deliver results. The role will work directly with the M & E counterpart on the design, execution, and review of actuarial activities to monitor and assess the scheme viability. Furthermore, the position will support the coordination of strategic planning in addition to the development of a robust monitoring and evaluation regime in NHIMA.
Key Responsibilities
A. Research and Actuarial Services 
1. Lead the development of Research and Actuarial tools and materials including to guide actuarial research, planning and implementation across NHIMA.
2. Lead the development, bench-testing, coordination, and maintenance of the design of data collection, quality control, data transfer, data management, and report generation on the implementation of the National Health Insurance Scheme (NHIS) including quality assurance and data integrity.
3. In collaboration with the Director of Research and Planning, conduct a detailed review of the 2021 NHIMA Actuarial Assessment identifying the significant recommendations and complexities of the NHIS that require follow-up for the successful implementation of the scheme.
4. Provide actuarial input in the NHIS Benefits Package design and assessment of contributory rates for the NHIS and provide management with actuarial valuations of the impact of any proposed NHIS benefit changes or new product designs on an as-needed basis.
5. With the investment team, help in the monitoring and analysis of experience investigations (claims, expenses etc.) and other actuarial investigations for the NHIS by estimating and forecasting claims/loss experiences for purposes of estimating reserves and ensuring viability of the scheme.
6. Provide reports for the purpose of evaluating and advising Health Plan management on the financial impact of proposed provider agreements or changes to existing agreements on an as-needed basis.
7. Advise NHIMA senior management on the financial impact of any special pricing or contract arrangements which may affect NHIS financial viability though prudential identification and quantification of financial risk within and across the NHIS.
8. Monitor incoming data on NHIS utilization; develop, run, and maintain quality assurance code sand generate queries, when needed and maintain an audit trail for data cleaning including advise on data storage, version control, and archiving practices.
9. Initiate and lead larger data quality and cleaning activities within and across activities of the NHIS, including tracking key indicators on Universal Health Coverage.
10. Develop and present dissemination materials, such as abstracts, posters, reports, and PowerPoint presentations on the NHIS.
B.Other Functions 
1. Participate in and advise on strategic initiatives in the NHIS on the enhancement of access to universal health coverage such as benefits package design, costing and scheme viability assessment based on data generated from a robust M & E system.
2. Support the development and evaluation of the NHIMA Strategic plan to align it to the National Health Strategic Plan.
3. Support capacity building in NHIS systems development with NHIMA stakeholders and service providers.
4. Participate in knowledge dissemination events on NHIS to enhance public knowledge on the operations of the NHIS.
5. Other functions as may be directed by the Director Research and Planning.
Knowledge, Skills, Qualifications and Experience
Education 
1. Must have Grade twelve (12) School certificate with 5 'O' levels with credit or better including Mathematics and English Language.
2. Must have a Bachelor's degree in mathematics, statistics, actuarial science, economics, or related field with additional specialized training in actuarial studies and insurance systems required.
3. A postgraduate qualification in actuarial science or related field.
4. Minimum 5 years of experience in progressively more responsible actuarial/statistical work in Social Security (insurance or pensions), particularly in a developing country context.
Competencies required for this Role
Knowledge and Experience:
1.  Hands-on experience in planning and management, with strong experience in statistical analyses alongside strong statistical skills in Stata, R, or similar software in addition to possessing excellent skills in Excel spreadsheet development and maintenance.
2. Demonstrated ability to problem-solve complex issues using strong analytical skills and proactively anticipate work requirements with minimal supervision.
3.  Knowledge of actuarial software in terms of capabilities and output as well as strong data programming skills.
4.  Understanding of National Health Insurance Systems, with experience of working for national or international organizations in health systems strengthening/or healthcare financing/pensions particularly in resource constrained economies.
5.  Understanding the Zambia national social security ecosystem.
6.   Good oral and written communication skills and management experience required.