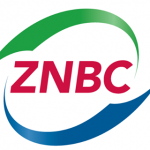 Zambia National Broadcasting Corporation (ZNBC)
Zambia National Broadcasting Corporation
The Zambia National Broadcasting Corporation is a Statutory Body established under Chapter 154 of the laws of Zambia to provide public service broadcasting in Zambia.
MISSION
"To Provide Broadcasting Services in order to Inform, Educate and Entertain the Public."
VISION
"A preferred Broadcaster"
VACANCY ANNOUNCEMENT
The Corporation now seeks to recruit qualified and experienced Zambians to fill the following positions:
REPORTER (12) – POSITIONS (Lusaka and Kitwe)
Job Purpose
To gather and verify news, write in depth stories for news bulletins and current affairs programs on ZNBC Website, Radio and Television.
Main duties and Responsibilities
To develop ideas into relevant stories by identifying the best angle of each story
To undertake thorough research
To establish, maintain and interview news sources for stories
To maintain a diary for sharing with Assignments Editor of forth coming newsworthy events
To supervise Camerapersons in the field
To edits pictures for television news bulletins, and edit voice inserts for radio news bullets
To translate stories and news items from any language that is not in English to generally acceptable Standard English
To report on any event and news item both on radio and television
Minimum Qualifications, Experience and Attributes
Applicants must have the following:
a) A Full Grade 12 School Certificate with a minimum of five (05) subjects graded credit or better in English and four other subjects ; (minimum of five (05) subjects)
b) Diploma in Journalism or any other related field from a reputable institution;
c) One (01) year relevant experience in a related field;
d) Must have good interpersonal and communication skills;
e) Must be able to operate a Camera and edit stories;
f) Knowledge of broadcasting industry will be an added advantage;
g) Computer literate.
Interested Zambian nationals meeting the above requirements should apply giving two traceable academic and professional references. All applicants must enclose certified photocopies of academic and profession certificates, latest resume and a day contact phone number to:
The Director Human Resources and Administration
Zambia National Broadcasting Corporation
Mass Media complex, Alick Nkhata Road
P.O. Box 50015
LUSAKA
Closing date for receipt of application letters is Friday, 21st January, 2022.