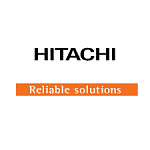 Website Hitachi Construction Machinery Zambia Co. Ltd.
JOB INTENT: To effectively and efficiently manage workshop operations to ensure Safe operations, Technical standards are met and planned production occurs as forecasted.
REPORTS TO: Reman Operations Manager
BRANCH: Lusaka
Key Responsibilities
Ensure safety standards are adhered to
To be focused on efficient performance of the Remanufacturing staff and Systems
To ensure execution of weekly plan, give input for fortnightly and monthly plan.
To promote the culture of safety, quality & efficiency.
Identify area's for continuous improvement both technically and procedural.
Identify areas of cost saving in process and parts.
Reduce outsourcing of machining and reliance on third party vendors/contractors
Comply with work rules, standards and methods
Ensure Reman Maintains all relevant ISO certification
Coach others to strengthen specific knowledge or skills needed to accomplish a task or solve a problem.
Improve, coach and close the skill gap of national workforce as part of succession planning.
Promote organizational culture exhibiting the core values of as espoused in Kenkijin Spirit.
Maintain/enhance customer relations.
Minimum Qualifications and Experience
Must have a full Grade 12 certificate
Must have a Degree in Mechanical Engineering/ Manufacturing Technology or equivalent
Any Business-Related Diploma or better will be added advantage
Must have a minimum of 5 years' experience in a Mobile Heavy Equipment Workshop Operations or similar field at Management level
Member of Engineering Institution of Zambia (EIZ)
Competences
Good Analytical Skills
Good communication skills
Good customer Relations
Advanced Technical knowledge of Mobile Plant Equipment/Manufacturing processes of Mobile Plant
Hands-on Technical background.
If you meet the above requirements, please send your detailed C.V, certified copies of certificates and a cover letter to:
The Human Resource Manager,
Hitachi Construction Machinery Zambia, Co;
Ltd. KK International Airport road plot 2350/M
P.O. Box 30182, Lusaka.
Or email in a single document to; [email protected]
The closing date for applicants is Tuesday, 1st March, 2022.
NOTE: All applicants are thanked for their interest, and only shortlisted candidates will be contacted.