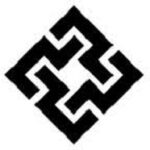 FQM
Purpose of the role
The role of the Reliability Engineer is to track reliability information and identify opportunities for improvement, analyses high maintenance cost across the assets and then find ways to improve reliability or reduce high costs. These improvements and losses are prioritized to focus efforts on the largest/most critical opportunities. The reliability engineer will also identify work for the long and short term maintenance plan in order to enable the safe execution and on time delivery of spares. Continuously review reliability KPI's, work management KPI's, strategies and ERP master data to drive improvement and growth within the maintenance organization.
Duties
Ensure that reliability data system from equipment and associated reports are maintained.
Ensure that reliability data are analysed to identify backlog work on all equipment.
Design, implementation and execution of Condition Monitoring and Reliability strategy.
Participate in Root Cause Analysis (RCA) to improve equipment reliability.
Ensure the Maintenance Department are capturing sufficient defect and job information in the relevant systems to support the reliability function.
Develop LCC models for mining fleet
Endure that ERP system master data are maintained to enable the planning and maintenance teams to effectively manage work.
Ensure that the planning team is planning and scheduling medium and low priority corrective repairs in a timely manner and that any identified work that impacts the long term plan is managed effectively.
Ensure accurate maintenance schedules are developed by the planning team.
Contribute to Pre-Outage review meetings for all shutdowns that are greater than 48hrs in duration.
Review KPI's and identify areas of improvement to work management practices.
Provide input to Work Management audits with the aim of determining the level of compliance and improving the execution of maintenance practices onsite.
Provide leadership and mentoring of subordinates, including ongoing training and development, performance management, conflict management and crisis management. Ensuring the right people are in the right job.
Contribute to weekly, Monthly and YTD performance KPI's. Set up contracts as necessary with consultants or contractors for project work.
Ensure the Warehouse Team are effectively managing parts to deliver the required output for the maintenance team
With the assistance of the Planner / Scheduler identify backlog tasks that can be included in major outage scopes.
Ensure all component change out strategy tasks have been updated on the completion of work.
Provide input into the maintenance annual budgets
An overriding commitment to health, safety, environmental responsibility, community (HSEC).
Requirements
Relevant degree / trade with minimum of 10 years in a similar role
at least 5 years on Superintendent / Supervisory level
ERP system experience i.e Pronto