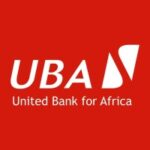 Website United Bank for Africa (Z) Limited
Position: Relationship Officer
Division: Retail Banking
Department: Retail Banking
Reporting Relationships:
Functionally reports to the Head, Retail Banking
Administratively reports to the Branch Manager
Supervises: NIL
Job Duties:
Prepare documentation on the creation of risk assets to increase business office profitability.
Aggressively market the bank's products to ensure favorable market response and optimum build-up of revenue.
Solicit and acquire customer relationships to improve deposit liability growth and mix.
Ensure the reactivation of dormant accounts and relationships to improve deposit liability growth and profitability.
Making calls and visiting business customers as well as attending meetings
Implementing the delivery of marketing strategies and targets
Processing data to produce accurate facts, figures, and reports;
Facilitating, establishing and maintaining effective relationships with new and existing customers;
Reactivating dormant customer relationships
Key Performance Indicators:
Achieve the approved Retail Banking PBT target for the Bank
Skills:
Interpersonal skills
Advisory skill
Strategic Thinking
Relationship Management
Negotiation & Analytical skill
Product Development
Leadership skill
Selling & Marketing skill
Job Requirements & Knowledge:
Must exhibit drive energy, aggression and passion for business development and acquisition
Must be technology savvy
Ability to evaluate needs of customers, and determine what products or service would best serve those needs
Interpersonal and communications skills.
Selling and marketing skills
Must be self solution driven, proactive and have acceptable knowledge of the business environment
Application requirements:
Candidate must possess a minimum of a credit in a first degree from a recognized university
Candidate must have 0 – 2 years banking experience
Candidates must have a minimum of 5 credits on their Grade 12 results with Mathematics and English included.
To Apply:
Qualified candidates meeting the above requirements must send a copy of their CV, a cover letter, and academic qualifications to [email protected] before 19th July 2021.
Find Zambia Jobs – The best job board for Jobs in Zambia