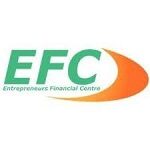 Website Entrepreneurs Financial Centre
Job Title: Relationship Officer – Micro Segment
Pulse Financial Services Limited (PFSL) trading as Entrepreneurs Financial Centre (EFC), is a deposit-taking Microfinance licensed by the Bank of Zambia. With over 22 years of history and a track record in the microfinance sector, EFC brings a strong passion for supporting MSMEs in Zambia and offers diverse products with sound lending practices and real customer service. EFC is rooted as a strong player on the market and envisions being the preferred financial services provider across the country.
As Relationship Officer, your main roles are to onboard and disburse quality loans, develop and maintain a quality loan portfolio, and ensure that the savings targets are met while ensuring that our clients experience excellent customer service.
You will report to the Senior Relationship Manager Micro-Segment.
Key Responsibilities
Develop, together with the supervisor a strategy on building a balanced risk portfolio, to meet the given targets.
Identify potential clients for both savings and loan products and look for new opportunities with existing clients.
Market EFC's products and services to individuals and firms.
Analyze loan applicants' financial status, credit, and perform property evaluations to determine feasibility of granting loans.
Conduct loan analysis by visiting the business and household of clients, visiting the business/employer of guarantors, and preparing a complete loan assessment according to EFC's credit procedures.
Presenting loan proposals to the credit committee and informing the client about the decision of the credit committee.
Monitor the quality of the loan portfolio against identified risk profile and following up all delinquent loans to ensure they are recovered
Adhere to policies and procedures at all stages of the loan processing.
Requirements
Full Grade 12 certificate with 5 credits (Mathematics and English inclusive). Diploma in any discipline.
At least 3 years experience in a similar role.
Good computer skills: mainly excel.
Excellent customer service skills.
Credit analysis skills.
Analytical skills and logical reasoning.
A good feeling for numbers.
Willingness to work in the field, sometimes for long hours.
Suitably qualified applicants should send their application letters, detailed CVs, photocopies of qualifications, and other supporting documents before the closing of business 8th July 2021 to:
The Chief Human Resources and Administration Officer
Entrepreneurs Financial Centre
Pangea Office Park Arcades
2nd Floor Unit 11, Great East Road
P.O. Box RW 51269
Lusaka
Or email to: [email protected]
All applications should be clearly labeled in print title: MICRO SEGMENT – RELATIONSHIP MANAGER
ONLY shortlisted candidates will be contacted.
Find Zambia Jobs – The best job board for Jobs in Zambia