Full Time
Applications have closed.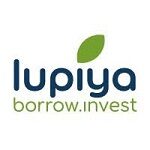 Job Title:  Relationship Manager SME Financing
Company: Lupiya Financial Services
Location: [Lusaka, Zambia]
About Lupiya Financial Services:
Lupiya Financial Services (LFS) is an award-winning, Zambian-owned fintech startup that provides online loans and investments.
ABOUT THE JOBA Relationship Manager (SME financing) is responsible for developing long-term relationships with clients and managing the relationships between the financial institution and its clients. Their role is to understand the financial needs of the clients and develop personalized financial solutions that meet their needs.
ESSENTIAL DUTIES AND RESPONSIBILITIES
Identifying potential clients and reaching out to them to discuss their financial needs and goals.
Advising clients on financial products and services that could meet their needs, such as loans, Refinancing, investment opportunities.
Creating customized financial plans for clients based on their goals and financial situation.
Developing and maintaining client pipelines and relationships: Relationship managers are responsible for building strong, lasting relationships with their clients. This involves regular communication and frequent meetings to understand their needs and provide personalized financial solutions.
Identifying new business opportunities: Relationship managers must be able to identify potential new clients and opportunities for business growth. They must stay up to date on industry trends and developments to identify new opportunities for their clients.
Providing financial advice: Relationship managers must be knowledgeable about various financial products and services and provide advice to clients on which products and services are best suited for their financial goals.
Managing client accounts: Relationship managers are responsible for managing the accounts of their clients, including monitoring account activity, resolving issues, and ensuring that all transactions are processed accurately and in a timely manner.
Cross-selling financial products and services: Relationship managers may also be responsible for promoting and cross-selling additional financial products and services to their clients to meet their evolving financial needs.
Relationship managers in finance provide exceptional customer service and build strong, lasting relationships with clients to help them achieve their financial goals.
QUALIFICATIONS & EXPERIENCE
A bachelor's degree in finance or related field/Qualified accountant (ACCA / CIMA)
Resilient and motivated with drive and determination to identify and resolve issues.
Ability to work independently and as part of a team.
Ability to communicate effectively at all levels.
Ability to work under pressure; think clearly and act decisively.
Flexible and comfortable with working in a context of change.
Good personal organization skills
2 years relevant work experience