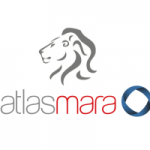 Atlas Mara
Exciting Career Opportunities
Designation: Relationship Manager – Public Sector
Reporting Line: Country Head of Public Sector & NPO
Business Unit: Public Sector & NPO
Location: Lusaka
Job Purpose
To establish, develop and maintain a portfolio of public sector clients in order to identify opportunities to cross and up-sell the bank's products and services to deliver profitable, sustainable revenue growth in line with strategy and policies.
Key Outputs & Responsibilities
Strategy Development, Implementation and Alignment
Formulate plans to identify and attract both Public Sector and Not for Profit [NPO] Organizations in order to grow the
client base.
Develop and implement strategies to generate new business opportunities for the Public Sector and NPO organizations through referrals, networking and calling programs to increase the market share.
Develop, manage and growth of the in-country Public Sector and NPO portfolio, including balance sheet and revenue accountability.
Product Development and Enablement
Research, analyze, propose, and implement Public Sector and NPO solutions for clients to achieve both customer satisfaction and increase share of client's business
Identify new product opportunities through local market intelligence to enhance competitiveness, utilization, growth of customer base and achieve revenue targets.
Business Development
Formulate an activation strategy to identify and attract i) Operational, Project and Investment Accounts, ii) Cash Management opportunities, iii) International Trade and Foreign Currency iv) Digital Banking and Credit Facility opportunities to the bank.
Proactively market all the banking services suite to assure sustainable banking services utilization and customer experience.
Generate revenue streams through cross-selling products to Public Sector and NPO entities to achieve sustainable revenue targets.
Daily Operational Management
Work closely with Branch Managers to ensure high service levels are maintained and that Public Sector and NPO
Organizations in their areas are well serviced.
Maintain close oversight of credit analysis processes to ensure all Public Sector information accompanying applications are complete and in line with the Bank's requirements
MI and Reporting
Create and manage business development performance dashboards to enable informed decision-making
Perform competitor and sector analysis, collect local and market intelligence in order to achieve an effective growth strategy.
Work with MI & Finance Teams and other support functions to enhance Public Sector and NPO MIS capability.
Governance, risk and compliance
Ensure Public Sector and NPO complies with all relevant internal rules, processes, policies, procedures, and regulatory requirements to achieve satisfactory audit outcomes.
Effective teamwork, self-management, and alignment with group values
Plan and manage own workflow, following through on objectives within agreed timeframes and according to quality standards for e ciency & effectiveness.
Team leadership, management and mentoring to ensure continuity in the team.
Experience & Qualifications
Grade 12 School Certificate with 5 credits including English and Mathematics
Banking and Financial Services Degree, CIMA and/or ACCA.
4+ years' experience preferably in the Banking sector.
Interested Applicants who meet the job requirements should e-mail their CV's to  [email protected]. Only shortlisted candidates will be contacted. For detailed information on the jobs, visit our website at www.atlasmarazambia.com. Be sure to include the job applied for in the subject field.
Closing date: Tuesday, 26th April, 2022.