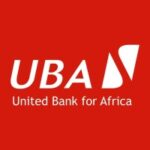 Website United Bank for Africa (Z) Limited
Position: Relationship Manager, Public Sector Group
Division: Public Sector Group
Department: Wholesale Banking
Essential Information:
A Relationship Manager, Public Sector Group is responsible for growing the Bank's share of public sector business in the country by developing and maintaining relationship with top public sector institutions.
Reporting Relationships:
Functionally reports to the Head, Public Sector Group
Administratively reports to the Head, Public Sector Group
Supervises:
Relationship Officers
Job Duties:
Design product offerings, and services to meet the needs of the public sector ensure.
Regular contacts with State governments, and other elected officials to strengthen the Bank's revenue generation from the public sector.
Liaise with branches to provide support in specific areas
Support in pushing the Bank's existing Public Sector products (collections, payments, loans
Sell various bank products to the Public Sector Staff
Participate in States' projects financing deals and mobilize deposits from them.
Collate and review monthly performance for Head Wholesale Bank
To other duties as assigned by the GMD/CEO.
Key Performance Indicators:
% of all Public Sector accounts controlled by UBA in the country
Timeliness in delivering revenue generation reports
Number of new revenue accounts opened
Timeliness & effectiveness in completion of assigned tasks
Efficiency level at executing scheduled and ad hoc assignments
Effectiveness establishing new relationships
Targets Assigned Vs Actual
Number of key accounts acquired
Percentage achievement of set targets against budgets
Number of assigned tasks successfully completed
Level of Market penetration of key public sector areas
Skills:
Good Interpersonal skills
Excellent communications skills
Must be proactive and solution driven
Good knowledge of the business
Attention to details
Supervisory skills
Advisory Skills
Job Requirements & Knowledge:
Banking operations, policies and procedures
Bank products and services
Business development and acquisition
Credit and Marketing
Local Financial Regulations
Relationship management
Retail banking
Application requirements:
Candidate must possess a minimum of a first degree or second class lower degree (BSc) from a recognized university
An additional qualification – MBA/M.SC and/or professional qualifications is required
Candidate must have 5 years banking experience, out of which at least 3 years must have been spent in Sales, Marketing, Credit and Banking Operations
Candidates must have a minimum of 5 credits on their Grade 12 results with Mathematics and English included.
To Apply:
Qualified candidates meeting the above requirements must send a copy of their CV, a cover letter, and academic qualifications to [email protected] before 7th April 2021.