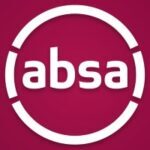 Bring your possibility to life! Define your career with us
With over 100 years of rich history and strongly positioned as a local bank with regional and international expertise, a career with our family offers the opportunity to be part of this exciting growth journey, to reset our future and shape our destiny as a proudly African group.
Job Summary

To manage, grow and sustain a portfolio of Public Sector customers and building long-term relationships founded on efficient and reliable support for their business through quality Relationship Management. This is achieved particularly through quick turn around on credit decisions, managing consistency and quality of service delivery.
The jobholder will be responsible for business development for existing and new Public Sector, Local Large customers through Relationship Management.
A primary objective is to cross sell the full suite of the Banks product set to corporate customers.
Consistent with value based management, the job holder will be measured on risk-adjusted portfolio contribution as well as other performance metrics including customer satisfaction and living the Absa values.
Job Description

Spend a minimum of 75% of available time visiting existing and new to Bank customers;
Develop account relationship plan for key customers including sales, account plans, hunting list and contact strategy
Work with specialist product teams like Trade Finance, Debt, Cash and Markets to maximize sale of these products to corporate customers.
Be instrumental in ensuring effective collaboration across local, regional and global stakeholders in driving business growth
Achieve agreed sales targets for liabilities, assets and income.
Develop and Implement proactive calling programme (both face –to-face and telephonic) for existing and potential customers.
Create a lead base of external target market through business networking
through attending relevant social events seminars, trade shows and industry events.
Timely deal with, and find resolutions for corporate customer complaints.
Determine the products that are most effective in meeting customers' needs and be able to sell these, at short notice, both reactively and proactively.
Monitor and ensure adherence to risk service standards.
Produce call reports on sales force for scheduled significant business meetings and ensure all deals are loaded and timely updated on the Global Pipeline tool.
Actively engage borrowing corporate customers in obtaining relevant documentation for annual and or interim review of their credit facilities.
Pricing and negotiation of the Banks products with existing and potential customers
Education
Bachelor's Degree: Business, Commerce and Management Studies (Required)
Find Zambia Jobs – The best job board for Jobs in Zambia