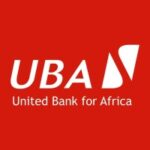 Website United Bank for Africa (Z) Limited
Job Title: Relationship Manager, Institutional Banking
Essential Information:
Relationship Manager, Institutional Banking is responsible for driving client acquisition and management of existing client relationships consistent with the Bank's strategy
Reporting Relationships:
Functionally reports to the Head, Institutional Banking
Job Duties:
Primary responsibility for the management of own portfolio of customers ensuring that they receive the appropriate level of service and advice to meet their specific needs.
Identify and develop Institutional banking relationships.
Enhance client retention by providing a one-stop point of contact for all the client's needs and requirements while providing world class customer service
Establish and develop various sales strategies to meet ever changing customer needs in liaison with the Product Development Team
Maintain and acquire and reactivate customer relationships to improve deposit liability growth and mix.
Conduct market research and competitor analyses within marketing area and develop strategies that will give the bank a large part of the market within its vicinity.
Recommend the creation of viable and profitable risk assets to increase business office profitability weekly and monthly statistics/performance reports for management use.
Sourcing for and monitoring of customer's tenured investment / facilities.
Design product offerings tailored to meet the needs of the commercial sector in the country while maintaining regular contacts with their executives to push the Bank's business.
Initiate and carry out recovery action on non-performing credits facilities.
Key Performance Indicators:
Achieve the approved Institutional Banking PBT target for the Bank
100% attainment of annual targets (Deposits, Risk Assets, fees & commission, client conversions)
% of large corporate sector accounts controlled by UBA in the country
Timeliness in delivering revenue generation reports
Timeliness & effectiveness in completion of assigned tasks
Efficiency level at executing scheduled and ad hoc assignments
Effectiveness establishing new relationships
Targets Assigned Vs Actual
Skills:
Interpersonal skills
Advisory skill
Strategic Thinking
Relationship Management
Negotiation & Analytical skill
Product Development
Leadership skill
Selling & Marketing skill
Job Requirements & Knowledge:
Accounting, Finance and Financial analysis
Policy and Regulatory Interpretation skill and Implementation capability
Good understanding of the Zambian banking industry.
Knowledge of the bank's policies, products and services.
Relationship management.
Knowledge on BOZ Regulatory policies
Financial cost management.
Good understanding of financial services sector
Banking products
Application requirements:
Candidate must possess a minimum of a first degree or second class lower degree (BSc) from a recognized university
An additional qualification – MBA/M.SC and/or professional qualifications is an added advantage
Candidate must have 5 years banking experience.
Candidates must have a minimum of 5 credits on their Grade 12 results with Mathematics and English included.
To Apply:
Qualified candidates meeting the above requirements must send a copy of their CV, a cover letter, and academic qualifications to [email protected] before 10th September 2021.