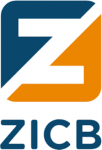 Zambia Industrial Commercial Bank Limited
The Zambia Industrial Commercial Bank Limited (ZICB) is committed to meeting its mission of supporting its customers' wealth creation and growth through revision of customer-centric banking solutions to its chosen segments, pivotal to commercialisation and industrialisation of the Zambian Economy. In line with its mission, the Bank is seeking to recruit highly motivated, result-oriented, well qualified and experienced professionals to fill the following vacancies:
Job Title: Relationship Manager – Corporate (B4), Lusaka (x1)
Reporting to the Head – Medium & Large Corporates, the jobholder will be responsible for growing the Bank's asset book and cross-selling deposit liabilities, through effective planning, development and management of the end-to-end sales lifecycle by engaging prospects, analysing their requirements, rendering advice, commercial negotiation, ensuring credit and other relevant documentation are fulfilled, disbursement of loans and advances and post drawdown monitoring of the asset portfolio.
Key deliverables include:
Sourcing business, internal and external customer relationship management, sales, enhancing of loans and advances, seamless support to the branches, leadership, and performance management.
Minimum Requirements:
Grade 12 School Certificate or GCE equivalent.
Degree in Economics or Business Administration, ACCA/CIMA or any relevant field
Minimum of Five Years (5) years of relevant experience.
Only candidates who meet the above job specifications should apply by enclosing their detailed CV's, photocopies of their academic/professional qualifications and any other relevant documentation in support of their applications. Daytime and reachable telephone and/or mobile numbers shouldbe clearly stated.
Kindly note that only shortlisted candidates will be contacted.
Applications should reach the undersigned before close of business on Tuesday, 9th February 2021.
Head – Human Capital
Zambia Industrial Commercial Bank Limited
Farmers House' Central Park, Comer of Church Road and Cairo Road
P O. Box 30228
LUSAKA