Full Time
Applications have closed.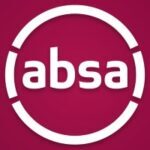 Absa Group
Bring your possibility to life! Define your career with us
With over 100 years of rich history and strongly positioned as a local bank with regional and international expertise, a career with our family offers the opportunity to be part of this exciting growth journey, to reset our future and shape our destiny as a proudly African group.
Job Summary

The job holder will be responsible for the management and development of relationships with Commercial customers in the Business Banking space and maintain relationships with existing customers by ensuring that they utilize as many Absa products as appropriate for their business
A primary objective is to cross sell the full corporate product set
Job Description Sales and Service
Achieve agreed sales targets for liabilities, assets and income.
Develop and Implement proactive calling programme (both face –to-face and telephonic)for existing and potential customers.
Create a lead base of external target market through networking,
discussions with SME advisors in branches and attending relevant social events,
Seminars ,trade shows and industry events.
Spend a minimum of 75% of available time visiting with customers and targets
Develop relationship plan for customers including sales and contact strategy
Work with specialists like Trade Finance and Treasury to maximize sale of these products to customers
Deal with, and find resolutions for, customer complaints.
Determine the products that are most effective in meeting customers needs and be able to sell these, at short notice, both reactively and proactively.
Monitor and ensure adherence to risk service standards.
Produce call reports in agreed format for all scheduled significant business meetings.
Outputs:
Research, create and follow up on a target list for potential new business.
Identify priority customers using the Customer Prioritisation Guidelines to assess their present and potential contribution.
Manage and control portfolio within agreed limits
Maintain a high standard of operational control including adherence to Risk Management Control Document (RMCD)guidelines, KYC & STM procedures and other bank policies
Outputs:
Day-to-day coaching and development of Manager's Assistant in provision of consistent service quality and risk
Output

Ensure that all activities and duties are carried out in full compliance with regulatory requirements, Barclays Operational Risk Framework and internal Barclays Policies and Standards
Education Bachelors Degree and Professional Qualifications: Business, Commerce and Management Studies (Required)