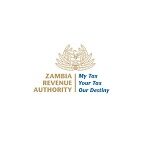 Zambia Revenue Authority
REGISTRY CLERK (ZRA08) – 3 POSITIONS
Job Description
Reporting directly to the Registry Supervisor, the job holder will be responsible for providing quality records management by maintaining and updating staff records contained in confidential personal files and making files available to users timely upon request.
MAIN DUTIES/ACCOUNTABILITIES
Maintain taxpayers and administrative files safely and traceably in filing cabinets and monitors their movement;
Sort, classify, and open new files according to available filing index;
File all correspondence and indexes taxpayers' files timely;
Appraise files/records in respect with the records life cycle while using properly documented transmittal lists;
Participates in identifying and evaluating workflow problems in the registry and contributes to development of solutions under the guidance of the Registry Supervisor;
Issue files in Central Registry to authorized users and receiving them as they are returned;
Secure the Registry at all times and restrict access to the registry to ensure security of records;
Provide effective mail management services by ensuring that accurate registers for incoming and outgoing mail are in place to avoid mail delays and or misdirection;
Establish and maintain harmonious working relationships with fellow employees, superiors and all users of the records/files;
Ensure strict adherence to confidentiality when handling confidential records;
Sort, collate and assemble duplicated material in accordance with specific instructions in relation to photocopying and/or binding of documents; and
Operate a variety of simple office machines and equipment, such as photocopiers, detachers, book binders and trimmers.
MINIMUM REQUIREMENTS
Grade Twelve (12) School Certificate or General Certificate of Education Equivalent;
Diploma in Records Management or Library Studies;
An additional qualification in Information Technology or Management/Business studies will be an added advantage; and
Minimum of one-year work experience in a records management environment.
OTHER SKILLS AND ATTRIBUTES
Good client/ customer service orientation
Good interpersonal skills
Personal organisation
Good initiative and ability to meet deadlines
Knowledgeable of registry filing, retrieval and tracking systems.
ONLY SHORTLISTED CANDIDATES WILL BE CONTACTED
Job Opening date :
13-May-2021
Job closing date :
27-May-2021