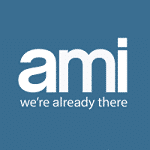 AMI Expeditionary Healthcare
Job Title: Registered Nurse
About AMI
AMI Expeditionary Healthcare provides medical solutions and services to some of the most remote and challenging environments in the world. AMI has delivered over 7,500+ medical personnel and countless healthcare solutions to over 125 clinical and hospital settings on four continents. We are seeking dedicated health care professionals as independent contractors to support our commitment to saving lives.
About the Project:
AMI is bidding on a contract to provide teams for a mining project to countries on the African continent. The ideal Registered Nurse meeting the minimum requirements, is able to travel to any African country in short notice. As this is rapid response, candidates must be able to travel within a short period of being contacted. Candidates must also be willing to travel to potential remote and austere environments.
Job Description
The Nurse is responsible for assisting in setting the nursing care standards and objectives for the organization. He/she must provide care for the patients as well as assisting physicians in providing treatment to patients in various medical settings. Must be an excellent communicator, a responsible and well-trained professional and able to give the best nursing care with little supervision.
Key Responsibilities:
Assist patients with activities of daily living (Physical Care)
Identify patient care requirements by establishing a personal rapport with potential and actual patients and other persons able to understand the required care requirements.
Obtain a complete medical history and do an initial assessment on the patients according to guidelines.
Ongoing assessment of patients, updating the nursing care plan according to patient's specific needs and execute medical orders within prescribed regime.
Maintain patient confidence and protects operations by keeping information confidential.
Ensure continuous updated patient care documented in the nursing care plan.
Ensure timeous execution of all patients related treatments regimes as specified and ensure accurate recording thereof.
Establish a compassionate environment by providing emotional, psychological, and spiritual support to patients, friends, and families.
Assure quality of care by adhering to therapeutic standards.
Resolve patient problems and needs by utilizing multidisciplinary team strategies.
Maintain safe and clean working environment by complying with procedures, rules, and regulations, calling for assistance from health care support personnel.
Maintain nursing supplies inventory by checking stock to determine inventory level; anticipating needed supplies; placing and expediting orders for supplies; verifying receipt of supplies; using equipment and supplies as needed to accomplish job results.
Maintain a cooperative relationship among health care teams by communicating information; responding to requests; building rapport; participating in team problem-solving.
Contribute to team effort by accomplishing related results as needed.
Provide fundamental clinical nursing care.
Provide detailed initial assessment of patient and accurate complete clinical history.
Measure and record vital signs and regular observations.
Ensure adequate operation of relevant apparatus and equipment in the clinic and complete preventive maintenance requirements; following manufacturer's instructions; troubleshooting malfunctions; calling for repairs; maintaining equipment inventories; evaluating new equipment and techniques.
Document patient care services by charting in patient records as per treatment regime and nursing care plan and interventions.
Maintain continuity among nursing teams (day vs. night shifts) by documenting and communicating actions, irregularities, and continuing needs.
Accurate administration of patient medication and adequate record keeping.
Protect patients and employees by adhering to infection-control policies and protocols, medication administration and storage procedures, and controlled substance regulations.
Ensure ideal temperature is maintained in all clinic areas.
Maintain safe and clean working environment by complying with procedures, rules, and regulations, calling for assistance from health care support personnel.
Assist in the preparation and transportation of patients for diagnostic procedures and referrals.
Assist with preparation of surgical and other procedures.
Carry out diagnostic and treatment procedures, i.e., 12-lead ECG, intravenous catheterization, medication administration, etc. as within scope of practice.
Maintain code of conduct.
Ensure 100% attendance of all training courses and required updates.
Maintain professional and technical knowledge by reviewing professional publications; establishing personal networks; participating in professional societies.
The job duties are flexible and subject to change dependent upon operational needs.
Specific skills required:
Compassion: must be sympathetic to the needs of patients and be able to demonstrate concern for others' well-being. Must be compassionate and cool-tempered.
Organizational Skills and attention to detail: Be well organized and detail-oriented and correctly follow all procedures ensuring the safety of yourself, patients, and co-workers.
Critical Thinking Skills: be able to diagnose, evaluate problems and take the necessary actions to solve them, determine when medical intervention is required.
Emotional stability and patience: some patients may be resistant to treatment, nervous about medical procedures, or generally ill-tempered. Nurses must be able to give the best care under these circumstances and deal with difficult situations common in this field.
Listening and speaking skills: must be able to communicate effectively with patients, their loved ones, and co-workers. Should be able to answer patient's questions calmly and in terms people without medical training can understand without inciting panic.
Excellent bedside manner: must have very good Clinical skills and Bedside manner.
Mum's the word: must be able to maintain a high degree of confidentiality concerning health service records and information.
Multitasking and work under pressure: must have the ability to perform multiple tasks simultaneously and without error. Must work in fast-paced environments and in medical emergencies where the wrong decision could mean the difference between life & death.
Physical endurance – Ability to push, pull or lift with assistance up to 150 pounds and able to stand on your feet for long hours and on the go.
Communication skills: must have a very strong written and verbal communication skills.
Qualifications:
CV, Active license to practice and certificate of training.
Required Education: Current unrestricted registration certificate as a State Registered Nurse within Home Country.
Years of experience needed: at least 3 years of professional experience in nursing practice. Demonstrate sufficient recent clinical experience in the last 12 months.
Good knowledge of nursing principles and techniques and their relation to medical practice, material medical, sanitation and personal hygiene.
Able to supervise staff, use own initiative and be proactive.
Experience working in a multi-cultural environment.
Honest and reliable: display high level of integrity since he/she may be in a position to take care of patient's personal belongings.
Note: Please submit your resume/CV, diploma, passport copies and credentials translated to English language.
AMI provides equal employment opportunities to all employees and applicants for employment and prohibits discrimination and harassment of any type without regard to race, color, religion, age, sex, national origin, disability status, genetics, protected veteran status, sexual orientation, gender identity or expression, or any other characteristic protected by federal state, or local laws.
This policy applies to all terms and conditions of employment, including recruiting, hiring, placement, promotion, termination, layoff, recall, transfer, leaves of absence, compensation, and training.
The position is contingent upon award of the project and should we be awarded additional details (salary, work schedule, location, etc.) would be provided.
Find Zambia Jobs – The best job board for Jobs in Zambia