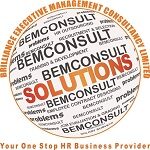 Website Brilliance Executive Management Consultancy
Description:
Job Purpose
The Dealer will be the preferred contact point to external and internal customers in the provision of superior quality Treasury and Investment related Products and Services to Clients, especially Corporate Clients in the Copperbelt Region. The role holder will be responsible for Contributing to the development of business opportunities in collaboration with other key product, service and risk control teams in the bank and enhancement of the customer, treasury service and product offering are the expected deliverables in this role,
Summary of Key Responsibilities;
Work closely with Business Banking, Retail Banking, Wealth Management and Credit Department on FX and derivative product approvals and processes to book them.
Execute strategy on the allocated portfolio, periodic performance management and reporting.
Develop and manage close contacts with portfolio of customers and internal business partners to ensure the provision of timely treasury and structured product solutions to customers.
Deliver required budget from the managed portfolio and other key performance expectations.
Conduct Bank's business within the limits/parameters fixed by the Senior Management.
Work on developing and obtaining approval for implementing Derivative products in the market
Assist in providing corporate clients with superior service through increased client contact.
Develop partnership with Relationship Managers at Head Office and the Copperbelt to jointly generate and grow a profitable business.
Managing existing client relationship and constantly tapping new business by effective alignment of client's need.
Maintain a high standard of customer service in order to increase Bank's market shares vis a vis existing customers and enlarging the Corporate base.
Actively market in FX Spot, FX forwards and derivatives to customers and enhance the business turnover and profitability
Ensure speed, competitiveness and quality of pricing for the Bank's clients
Contribute towards increasing volumes by agreed percentage each year, maximizing the Treasury profits.
Actively participate in the expansion treasury business and expand the bank's customer base.
Deliver consistent and enhanced customer experience to a managed portfolio of customers.
Keep customers informed of market conditions and developments through various channels and publications.
Maintain a high standard of customer service in order to increase Bank's market shares vis a vis existing customers and enlarging the Corporate base.
Keep abreast of the latest trends in the foreign exchange markets and advise customers.
Conduct foreign exchange seminars/workshops to compete effectively with our peer group Banks in the region
Required Skills
Verbal and written communication
Persuading and selling
Delighting customers/Customer service orientation
Analysis Skills
Monitoring
Problem-solving Skills
Conceptual thinking
Presentation and facilitation
Primary Areas of Accountability:
Qualifications and Experience
Degree in a relevant field (Finance or Business)
A Masters is an added advantage
Treasury Qualification such as ACI or ACT
Must have at least a minimum of 3 – 5 years in a Treasury or Corporate Banking Environment
Knowledge of the bank's products, services and policies and/or other specialist knowledge required to undertake the role.
Extensive Knowledge of Foreign Exchange and Money Markets.
Good understanding of general banking practices
Ability to project the image of the Bank as a professional institution for its Treasury services among all the clients of the bank.
Ability to increase overall income from Retail Consumer, Business Banking and Corporate clients.

If you meet the minimum hiring requirements for the above position, please email your CV and Cover letter clearly stating your salary expectations to [email protected] and copy-in [email protected]

Note that, all communications will be kept in the strictest of confidence. If you do not receive communication within 21 days of the closing date of the advert, please consider your application unsuccessful.
DO NOT SEND CERTIFICATES AT THIS STAGE