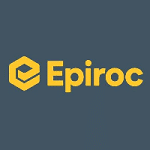 Epiroc Zambia Limited
Regional General Manager – East and Central Africa
Are you a customer centric and business savvy individual, able to identify opportunities and lead strategic growth?
We are looking for a business-wise and resourceful executive to join our team as General Manager East and Central Africa. Epiroc East and Central Africa is one of our major regions consisting of the countries Zambia, Democratic Republic of Congo, Kenya, Tanzania and have more than 600 passionate employees.
In this role, your mission will be to foster a high performing organization, expand and realize our market potential for all divisions, and develop the region having customer centricity and customer satisfaction as your guiding star. You are a strong business leader, able to continuously improve market contribution, growing the customer shares and creating a positive and agile work environment, where people thrive and feel safe.
In This Role, Your Main Responsibilities Will Be To
Execute solid territory, fleet, and sales management throughout the whole region
Increase market and customer share in all countries, focusing on smart RCS based machines.
Expand our customer base and widening our offer with a strong focus on new technologies.
Build a customer focused aftermarket organization, delivering a world class support to our customers.
Implement cross-functional collaboration to have one voice to our customers
Improve profitability based on a good price management and functional cost efficiencies
Support the development of a state-of-the-art supply chain
Continuous improvement in working capital management (inventory, receivables) with the highest focus on aging stock and overdue receivables
Provide our customers with high availability of products and information through lean and cost-effective logistics
Working closely with the Regional Centre of Excellence (Finance and HR) and Regional Supply Chain for boosting internal efficiency and external customer satisfaction
Keep the highest standard in terms of SHEQ
Develop and mentor local managers, fostering a high performing and value-based organization, where inclusion is the rule and diversity the normality.
Implement a clear long-term mission, vision and strategy for the region and visualize it for all employees.
Experience And Requirements
Strong knowledge of the African market, possibly from similar industries.
Proven leadership and track record in building organization across different geographies and in complex matrix organizations
Experience in driving successful operations and sales organizations in large markets
Skilled in agile methodology
Previous experience in highly technological and innovative industries is a plus.
MSc in engineering or other relevant fields.
Fluent in English
Personal Characteristic

You are a strong leader who inspires others and nurtures their people. You believe in creating commitments and leaving tangible legacies. You act as a role model, leading by example and being a visible ambassador for our company values.
Your way of driving business is target-oriented but cooperative, as you can leverage others and build trustful relationships, to ensure lean and agile organization development, fully aligned with strategic priorities A flexible and adaptable person, you thrive in multicultural environments and firmly believe that diversity enriches us. You have a passion for sustainability and innovation, and you are eager to make an impact by bringing your business to the forefront of new possibilities.
Application and contact
Please send your application, including CV and personal letter, by creating an account in our recruitment system as soon as possible but no later than 30-04-2022. We review applications on a rolling basis. Please note that, due to the current regulations, we will only consider applications received through our system and not via email or social media.
For more information about this opportunity contact, Cecilia Rasile, Group Talent Acquisition Manager, [email protected].
Epiroc provides equal employment opportunities to all employees and applicants for employment without regard to race, color, religion, sex, sexual orientation, marital status, pregnancy, parental status, national origin, ethnic background, age, disability, political opinion, social status, veteran status, union membership or genetics.
Epiroc complies with applicable country, state, and all local laws governing nondiscrimination in employment in every location across the world in which the company has facilities. In addition, Epiroc supports the UN Guiding Principles for Business and Human Rights and the United Nations Global Compact.
United. Inspired. Performance unites us, Innovation inspires us, and commitment drives us to keep moving forward.
In the 150 countries where you can find Epiroc, we encourage our employees to take ownership of their own development and careers with the support from their leaders.
We are committed to give you every opportunity to succeed in a culture of innovation, diversity and collaboration, combined with a caring atmosphere.
Diversity and sustainability are key to grow fresh and innovative ideas and solutions for our customers. Epiroc is a leading manufacturer for the mining and infrastructure industries. Learn more at www.epirocgroup.com