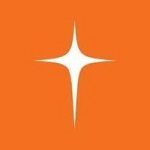 Regional Auditor (RA), Zambia
*Please submit your CV in English.
PURPOSE OF THE POSITION:
To provide an independent objective assurance and consulting activity designed to add value and improve the organization's operations. This will be done by using a systematic approach to evaluate and improve the effectiveness of risk management, internal control and governance processes of the Organization.
Must prove high standards of professional and social ethics and will conduct regional engagements of varying size and complexity, provide support for planning for the various phases of the field work, carry out audit work as assigned by the Regional Senior Auditor or Regional Audit Manager, provide a summary of audit findings, criteria, risks and recommendations.
KEY RESPONSIBILITIES:
Planning:
Participate in the Annual Planning process: contribute to the preparation of the annual audit plan as will be directed by the Regional Audit Manager (RAM).
Active engagement with senior management staff within the NOs in order to gain a good understanding of their business and ensure the efficient execution of assigned audits.
Ensure the preparation of pre – audit information and coordinate receipt of information from the auditees before the fieldwork.
Audit Execution:
Conduct detailed risk-based audit work and document findings of all allocated assignments within prescribed Audit Plan time lines.
Provide role of Advisor to Senior Leadership in absence of/ as may be delegated from time to time by RSIA or RAM.
Review follow up evidence of implementation of audit findings as per auditee "audit implementation plan'' to ensure audit matters arising are fully resolved.
Quality Assurance:
Ensure WV GIA quality standards are maintained, which includes but is not limited to:
Timely audit binder setup and technical execution of audits (planning to completion) in Governance Risk & Compliance (GRC) system.
Develop and submit timely audit work and draft findings to Regional Senior Internal Auditor (RSIA) for review.
Ensure timely resolution of audit review feedback from RSIA.
Professional Development:
Maintain Continuing Education (CPE) by attending online courses or professional seminars and trainings. The incumbent should maintain a minimum of 40 units per year.
Other:
Provide regular capacity building to Management Teams within NO Portfolios assigned, regarding RBIA and enterprise risk management during field work, and at designated training forums planned by Management.
Support and implement the Global Internal Audit (GIA) initiatives deemed to increase the internal audit team effectiveness and efficiency.
KNOWLEDGE, SKILLS AND ABILITIES:
Must have prior working experience in audit (Public or private) of not less than three years in a recognized organization, two of which should be at a senior supervisory level. Experience in accredited audit firms and/or in a Non-Governmental organization will be an added advantage.
Proven experience in Risk Based Auditing.
Strong interpersonal skills, including the ability to influence others and establish credibility with business partners.
Cross cultural and multi faith experience.
Exposure to various accounting systems.
Bachelor degree in Audit, Accounting, Finance or related field.
Professional audit certifications (ACCA/CPA/CIA) finalized or in advanced stage of certification process.
Must be able to effectively work with new and changing situations including new regulations; where there may not always be a readily apparent solution.
Excellent presentation, analytical, interpersonal, time management, research, and communications skills.
Maintain a current knowledge base of audit industry practices and to ensure best practices as always considered.
Perform all assigned audit duties in a manner that reflects the highest professional standards and complies with the guidelines of the Institute of Internal Auditors.
Considerable knowledge of the Standards for the Professional Practice of Internal Auditing and the Code of Ethics developed by the Institute of Internal Auditors.
Good command of the English Language, written and communication skills in particular. Knowledge of French/Spanish would be an added advantage.
Preferred:
Strategic thinker with advanced analytical and problem-solving skills.
Strong project management skills.
Computer skills (office application, accounting systems is a plus).
Working knowledge in Audit software packages
Work Environment/Travel:
The position requires ability and willingness to travel domestically and internationally up to 50 % of the time. This travel includes fragile context operational areas within the Region.
This role involves working in a virtual /geographically dispersed / multi-culturally team.
Find Zambia Jobs – The best job board for Jobs in Zambia