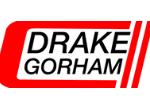 Website Drake and Gorham (Z) Limited
Job Title: Refrigeration Technician
Drake and Gorham Zambia Limited seek the services of a qualified and experienced individual to fill the position of Refrigeration Technician urgently.
Core Duties
Carrying out all HVAC-R works assigned to him/her, in particular carrying out and executing hands-on installation, fault-finding / repair and service works and all other works assigned to him/her by the company.
Checking that all materials required on that particular day have been picked before going to site.
Right tools for the job are picked (ladders, scaffolds etc.).
Ensuring that you are in full protective clothing before living the office and have required hand tools for the job.
Inform the person in charge at clients' site that you have reported.
Leave clients site clean (all boxes disposed of properly).
Inform the client that you are leaving the site.
Inform the supervisor/ leadsman on the material requirements for the next day by 14:00hrs.
Ensure that installations are done according to 'D&G standards.
Inform your supervisor/ leadsman on any challenges as soon as you discover them
Leads man should ensure that certificates are signed before leaving site once job is completed
AND
To do any other duties as assigned by management from time to time.
Key Skills
Good analytical abilities.
Exceptional Troubleshooting abilities.
Excellent time management and organizational skills
Technical knowledge in particular on Heating, ventilation, air conditioning and refrigeration (HVAC-R) will be a great advantage
All applications must be addressed to the Human Resource Department
Drake and Gorham (Z) Ltd
Head Office Plot 5163 Washama Road,
PO Box 31776, Lusaka.
or
The Operations & Sales Manager, Ndola Branch
Plot 388, Makoli Avenue, P O Box 70820
Ndola
email applications to [email protected]/[email protected] not later than Saturday, 19th June, 2021
Find Zambia Jobs – The best job board for Jobs in Zambia