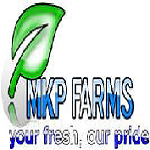 MKP Farms
Applications are hereby invited from suitably qualified individuals for the following Vacancy.
Position: Refrigeration Technician (01)
Job Responsibilities
Install New Refrigeration Systems
Repair and Upgrade Refrigeration Systems
Maintain Existing Refrigeration Systems
Monitoring the use of cold-rooms to ensure it is safe and efficient
Skills:
Good written and verbal communication skills
Excellent problem-solving and analytical skills
Keen attention to detail
Basic computer and math skills
In-depth understanding of company standards
Documentation and reporting skills
Teamwork and collaboration
Ability to work both independently and under supervision
Be in good physical condition, as this job will require that they lift and carry equipment and stand, kneel or stoop for long periods of time.
Education, Experience, and Licensing Requirements:
Grade 12 Certificate
Bachelors or Diploma in Refrigeration Engineering
Headquarters Physical Address:
Farm No L/19575/M Manunga street off Great North Road, Chibombo, Central Province, Zambia
NB:  (1). All applications to be sent to the Email Address: [email protected]
(2). Clearly indicate the position applied for.
(3). Application deadline is 10th April, 2021.
Source: Find Zambia Jobs
To apply for this job please visit gmail.com.