Full Time
Applications have closed.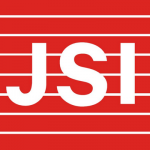 Website John Snow Inc.
The Supporting an AIDS-Free Era (SAFE) Project in Zambia is a five-year project led by John Snow Research Inc in partnership with Abt Associates and mothers2mothers. Is aim is to reduce HIV mortality, morbidity and transmission, while improving nutrition outcomes and family planning integration in three provinces: Central, Copperbelt, and North-Western. USAID SAFE works with the GRZ, private sector and civil society institutions at the national, provincial, and district level to increase access to ART for HIV positive adults and children, reduce the incidence of new infections, improve Nutritional Assessment, Counseling and Services (NACS) and family planning services, and increase the capacity of local health institutions to better serve affected populations.
Job Title:  Recruitment Specialist
Position Type: Fixed Term
Reporting: Human Resource Director
Location: Lusaka
Recruitment Specialist is responsible for ensuring that all HR functions related to recruitments are executed in adherence with the Labour Law of the Republic of Zambia and in line with JSI policies and guidelines.
Main responsibilities and Duties;
Assist the HR Director to provide oversight and technical guidance in the areas of recruitment, candidate sourcing, interviewing, policies and procedures;
Experience in conducting mass recruitments to meet manpower needs
Supervise HR Officers in functional area and provide support to the Provincial HR Assistants as needed
Coordinate with all staff to ensure that HR policies/procedures are being implemented properly and consistently in the office, and assist in implementation of all HR related policies and procedures, when needed;
Design and execute recruitment strategies to attract, evaluate and hire top talent.
Coordinate with department managers to forecast future hiring needs and work with hiring managers to properly launch new recruitment in a timely manner.
Liaise with hiring managers to prepare all necessary recruitment tools, including JDs and interview assessment tools
Oversee the full recruitment cycle, including position advertising, candidate sourcing, candidate management, interviews, and reference check.
Maintain a tool for tracking the progress and status of all recruitment and proactively update hiring managers and SMT as needed.
Participate in the Salary negotiations and liaise with candidates to successfully negotiate salary until offer acceptance.
Participate in the effective collaboration, coordination, and information sharing among HR team.
Oversee separations from the organization and produce relevant reports
Any other duties assigned by the HR Director
Required Qualifications, Experience and Skills:
Minimum of Bachelor's Degree in HR Management, Business Administration or Equivalent;
A minimum of Seven (7) years' HR experience including a minimum of three (3) years' experience in Human Resource Management in a U.S. assistance program of similar size, complexity and setting.
Demonstrated experience and skill in the recruitment strategies and salary negotiations.
Good working knowledge of local Labor Laws, policy interpretation and benefit administration;
Attention to detail; organizational skills; planning skills; problem-solving skills; analytical skills and critical thinking skills
Demonstrated ability to exercise good judgment, communicate effectively orally and in writing, and ability to maintain confidentiality.
Excellent computer skills in a Microsoft Windows environment. Must include Excel and skills in HR database management and record keeping.
Experience using advanced excel and HRIS
Active Registered member of the Zambia Institute of Human Resource Management (ZIHRM);