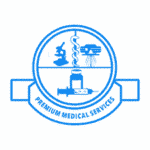 Premium Medical Services Limited
Premium Medical Services Limited invites applications from suitably qualified and experienced persons to fill the following positions:
RECORDS OFFICER
Responsible for organizing, updating, and storing patient health records. You will work closely with other administrative staff and members of the wider healthcare team. You must guarantee they are kept safely and confidentially, meeting government and legal requirements.
MAIN DUTIES AND RESPONSIBILITIES
Receive clients and welcome them to PMSL.
Register all clients/patients using the Hospital Management System
Register and generate attendance numbers for all clients/patients Hospital Management System.
Verify, bill and invoice using the Hospital Management System
Offer IT support to all departments at PMSL both software and hardware,
Prepare patients records and direct them to the consultations rooms.
To facilitate the effective screening of patients in the consultation rooms on first come first serve basis
Custodian of all patients records and keep them in order and insert continuation papers in them.
Collect all files from pharmacy, treatment room and consultation rooms for filing,
To keep registration forms by filing them separately.
To provide statistical information for PMSL on patient attendance trends.
QUALIFICATIONS/EXPERIENCE AND SKILLS
Fall Grade 12 Certificate
Diploma In Library Studies Diploma in Computer Studies Diploma in Front Desk Management
Should have worked at a Front desk with 3 years' experience in a busy environment.
Experience in a Healthcare will be an added advantage.
Excellent Leadership, communication and organizational skills
Compassionate with sound judgement and problem-solving skills.
Computer Literate and Proficient in Medical Software
Ability to work under pressure and multitask Team player
Should you be interested in applying for these roles, please submit your Cover Letter, Detailed CV, copies of relevant qualifications, professional accreditation, registration and NRC/Passport to the:
The Chairperson
Recruitment Committee
Premium Medical Services Limited
PO Box 35177
Lusaka
Or send e-mail with content to [email protected] The closing date for receiving of applications is 8 April, 2022.