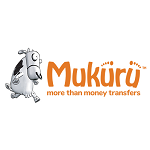 An opportunity has become available for a Reconciliations Administrator to join our team in Lusaka, Zambia.
The main purpose of the role is to manage cash stop cash movement, manage the country's daily recons and liaise with treasury to ensure cash stop balances are accurate.
The Reconciliations Administrator will also liaise with various internal & external stakeholder from time to time and ensure that month-end reports (sign-offs) are obtained.
Duties And Responsibilities (Include But Is Not Limited To)

Perform daily reconciliations as directed
To liaise with other internal departments for any recon related issues and provide aid when required.
Updating the daily report sheets every morning
Setting up daily collections report
Create an accurate summary of all transaction for each branch at the end of each month
Manage cash stops stock movement
Create a monthly summary for the branch analysis
Create a report to analyse daily transactions per teller
Identify any potential risks and suggest possible controls / measures to mitigate
To provide assistance to the Accounts team as and when required
Assist the Accountants with the preparation of monthly reports
Prepare documentation required for month end reporting
Provide general assistance to the Accounts team
Attend weekly KPI meeting with manager
Attend monthly performance meeting with manager
Prepare for and attend monthly meeting with Senior Accountant to review statements
Attend all required training courses for new products
Liaise with other internal departments for any recon related issues and provide aid when required.
Communicate any system malfunction to the IT support and ensure a minimum to zero impact on recons is achieved
Any other adhoc projects as assigned
Key Requirements

Grade 12 / or equivalent (Essential)
Degree/diploma in accounting (Essential)
2 – 3 years' experience in the accounting field with an extensive experience reconciliations
Proven record of working on spreadsheets and knowledge of Excel formulae
Knowledge of accounting principles
Additional Skills

Computer skills
Verbal and Written communication skills
Organisational & administrative skills
Attention to detail
Time management skills
Advanced Microsoft Excel skills
Problem solving skills
If you do not receive any response after two weeks of the closing date, please consider your application unsuccessful.
NB: ALL STAFF APPOINTMENTS WILL BE MADE WITH DUE CONSIDERATION OF THE COMPANY'S EE TARGETS
Find Zambia Jobs – The best job board for Jobs in Zambia