Full Time
Applications have closed.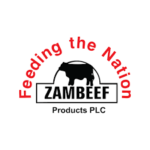 Overall Job Purpose
Reconciliation analyst provides input to and support of the GL account reconciliation process, working closely with accounting department.
The Required Skills for this Role Include:
Responsible for resolving transaction discrepancies between service providers, especially in financial records.
Daily reconciliation of all cash collected from various outlets while considering a three-way match system.
Making follow ups to different service providers and ensuring that the process is running as per agreement.
Ensuring that all documentations is collected and filed in sequence for follow up checks.
Regular spot check visits to sites to ensure the right books and paying machines are being used and request repair of any faulty machines.
Facilitate printing of essential books to be used in the outlets, as and when the outlets run out.
Co ordinate with the banks as and when a new outlet is opened to request for Point of sale Machines.
Regular interactions with the service provider to ensure all queries are resolved timely.
To monitor the reconciliation process and ensure all possible risks are addressed.
Prepare monthly reports of all cash collected from all Zambeef Retail Outlets
The Required Qualifications are:
Accounting Degree, Full ACCA, CIMA, ZICA or Equivalent
At least 2 to 3 years in reconciliations
The Required Attributes Include:
Strong knowledge of Excel – modelling experience preferred
Good judgement and good decision-making ability.
Ability to work in pressured and deadline –driven operating environment
Detail-oriented with the technical aptitude and ability to perform tasks accurately and comprehensively.
Expert in multi-tasking, time management and planning of work.
Quick learner and works well under pressure
Ability to work well independently as well as the ability to work well with stakeholder
Interested candidates who meet the criteria above are encouraged to submit their application letters, with detailed Curriculum Vitae, copies of certificates, and contact details of three (3) referees to:
THE HR OPERATIONS MANAGER
Zambeef Products PLC
P/B 17, Woodlands
Lusaka or
Email: [email protected]
NB. All internal applicants are required to get approval from their Heads of Departments before applying for the job. Only shortlisted candidates will be contacted. Zambeef Products PLC values gender diversity in the recruitment process as we promote gender equality.
The closing date for receipt of applications is 31st March, 2023.  Only shortlisted candidates will be contacted.