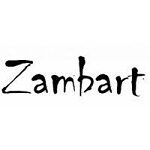 Zambart
Zambart is a research-focussed non-governmental organisation that conducts research on HIV and Tuberculosis to help control and mitigate the impact of the dual epidemic. Zambart staff form an interdisciplinary team with a range of expertise including epidemiology, clinical science, social science, laboratory, operations research, health systems and services research, health policy analysis, health economics, health communication and counselling.
To support our wide range of research activities, we are looking for candidates to fill the following position:
Job title: Receptionist
Reporting To: Executive Assistant to the Chief Executive Officer
Location: Zambart Head
Tasks and Responsibilities
Monitor the front office, greeting all visitors and answering their enquiries promptly.
Answering incoming calls and redirecting them from the main switch board.
Photocopying and recording in the book according to the various studies.
Arranging appointments for staff.
Secretarial duties as assigned.
Handling all communications (phones, fax, letters)
Recording all telephone calls made both local and international.
Receiving the incoming mail and distributing it accordingly as well outgoing mail.
Typing jobs given including material from workshops i.e. timetables, flip charts and attendance lists.
Ensuring that the lobby is kept tidy and clean.
Ensuring that the Conference Room is clean and presentable before meetings.
Keeping record of bookings of the conference room.
Assisting procurement officer with the distribution of items.
Perform any other duties as may be assigned by the supervisor.
Requirements
Must be a grade twelve (12) and at least 21 years and above
Holder of a Diploma in Secretarial programmes or any relevant field
Good social communication/ interpersonal skills.
Computer literacy.
Must have a high level of confidentiality
A minimum of 2 years work experience.
Fluency in English and one or more local languages
Must be willing to work long hours.
Previous experience as a Receptionist will be an advantage
Only applicants who meet the criteria for the above positions should submit their application letter, CV and certificates to [email protected]
Only short-listed candidates will be contacted.