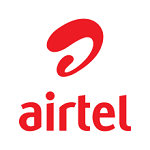 DEPARTMENT : Customer Experience
VACANCY : Receptionists (x2)
LEVEL : Coordinator
LOCATION : Lusaka, HQ
JOB PURPOSE
To receive visitors at Head Office and direct them to the appropriate office as well as handle incoming and outgoing telephone calls in accordance with stipulated guidelines and etiquette. Deliver excellent customer service being the first point of contact for all interactions at Head office.
REPORTING TO THE MARKET OPERATIONS MANAGER, THE MAIN DUTIES ARE:
Customer Service and Visitor Management;
Greet people entering the building, answering any questions, providing directions and alerting staff when someone is there to meet or visit them
Serve as the face of the company, offering friendly service to those entering the building or calling in on the phone
Knowledgeable on Airtel products and services and deliver excellent customer service for all interactions (visit/call)
Handle and provide support for basic customer queries and requests and close any complaints
Reception Operations Management
Accept deliveries, mails, invoices organize them to be distributed to the correct recipients using the office mailing system and ensure they get to the recipient in a timely manner while also managing outgoing mail and packages for pickup
Manage safety and security of property and documents in the reception area, and ensure there is no congestion at reception
Answer a multiple line phone system, manage calls by routing them to the proper extensions or taking messages and delivering them within our message system along with setting up conference calls as requested
Ensure internal telephone directory is maintained, and updated regularly
Managing & data entry of Search warrants and printing the results daily, ensure quick follow up on cases outside SLA.
Maintain the reception area, keeping it clean and free of clutter.
Handle filing and data entry as requested
Requisition and maintain an adequate inventory of office supplies
Ensure quick escalation of any system outages impacting operations & ensure follow up till resolution.
Maintain register of all customer complaints, requests and queries handled (submit Issues tracker monthly)
EDUCATIONAL QUALIFICATIONS & FUNCTIONAL / TECHNICAL SKILLS:
Certificate in Public Relations/ Customer Care/ Marketing
IT literacy
Able to operate in a performance driven organization
Have knowledge of Company policies & procedures
Switchboard operations
Ability to Administer parcels through Courier services company.
Adequate knowledge of Staff & Management roles in the organization
Safety & security measures e.g. safety of property at receptionist desk
Supplier /Client contact numbers and persons in order to collect payments timely
RELEVANT EXPERIENCE:
1 year in office administration, handling a switchboard
OTHER REQUIREMENTS (BEHAVIOURAL):
Service oriented
Good planning skills
High personal standards and goal oriented
Excellent interpersonal skills
Excellent and effective communications skills, both orally and in writing
CLOSING DATE
Suitable candidates are required to send their application & Curriculum vitae to [email protected]. Closing date for applications is 26th April, 2021.
Airtel is an Equal Opportunity Employer and is non-discriminatory on the basis of race, gender, sexual orientation, disability, ethnic grouping nor HIV/AIDS status.
Please note that due to the high volume of applications received, only shortlisted candidates will be contacted.