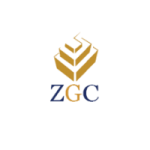 Zambia Gold Company Limited
Zambia Gold Company Limited (Zambia Gold) was incorporated on 10 January 2020. Zambia Gold (the 'Company') is co-owned by ZCCM Investments Holdings Plc with a 51% stake and the Ministry of Finance owning the remaining 49% stake. Zambia Gold is mandated to lead the development of the gold sector in Zambia by undertaking commercial activities for the benefit of all stakeholders. In order to achieve this mandate, Zambia Gold Company will broadly undertake the following activities:
i) Acquire exploration licences and carry out mineral exploration with a focus on gold (either directly or in partnership with other entities)
ii) Develop and operate mines for gold and other precious minerals
iii) Refining, grading, producing, cutting and processing of gold and other precious minerals
iv) Buying and selling of gold and other minerals
v) Support artisanal mining operations and transforming these into commercially viable activities
vi) Pursue value addition opportunities in the precious metals sector
The Company invites applications from suitably qualified and experienced individuals who are innovative, energetic and performance driven to fill the following positions:
Receptionist (x1)
Location : Head Office – Lusaka
Department : Chief Executive Officer's Office
Reporting to : Office Manager
Job purpose
To manage the front office and project a professional and corporate image in a courtesy and friendly atmosphere. To answer phones, welcome visitors and help out with basic clerical duties and tasks.
Main duties
a. Ensure Reception area is clean, neat and presentable. Ensure professional dress code is maintained.
b. Receive Visitors, determine visitor needs in a professional manner, maintain visitor register and direct visitors to correct person
c. Answer and address incoming phone calls in a timely and polite manner, clearly determine the purpose of the call, forward calls to appropriate person and take and deliver messages accurately and completely
d. Manage all mail by sorting and distributing incoming mail, prepare outgoing mail for pick-up or courier and organize courier deliveries
e. Perform clerical duties such as photocopying, scanning, collating documents, file documents accurately, maintain equipment and report any malfunctions and monitor, control and order office supplies
f. Organize meetings by booking meeting room, inform participants, set up meeting room with necessary stationery and equipment and organize catering for meetings
g. Provide secretarial services by preparing correspondence and documents and schedule and follow up on appointments
h. Maintain reception area clean, neat and organize reading material
Qualifications and experience
a) Professional qualifications
Full Grade 12 Certificate;
Diploma in Secretarial/ Office Management/ Front Office management or any relevant field of study.
Professional membership with relevant institute
b) Minimum Relevant Pre-Job Experience:
2 years' experience in a similar position
c) Skill Specifications:
Communication and interpersonal skills
Knowledge of computers particularly use of Microsoft Office
d) Other Attributes (Personality Traits)
Smart appearance
Polite and courteous
Zambia Gold Company Limited provides equal employment opportunities to all Zambians on merit without discrimination on the basis of age, gender, colour, tribe, disability, or religion.
Interested, suitably qualified and experienced persons should send their application together with certified copies of Academic and Professional certificates; a detailed Curriculum Vitae with traceable references and copy of the NRC should reach the undersigned not later than Friday, 5th February, 2021.
Only shortlisted candidates will be contacted.
Head Human Resources and Administration
Zambia Gold Company Limited
Subdivision F/377a/30/B
Kudu Road, Kabulonga
LUSAKA
Email: [email protected]