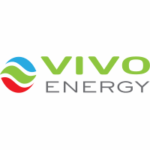 Vivo Energy
Job Title: Receptionist
JOB PURPOSE
To provide administrative support to ensure efficient operation of the Office and contribute to the improvement of customer satisfaction
Principal Accountabilities

Screen, welcome and direct visitors to the right Offices.
Answer inquiries and provide information to visitors, customers and other interested parties.
Maintain visitor's record book.
Maintain a record book for all incoming and outgoing mail.
Filing of documentation
Coordinate the distribution of mail both internally and externally.
Coordinate interviews being conducted by the business
Ensure that the Reception Area is kept tidy.
To apply, please send us your applications (CV and cover letter) by 11th August 2021. Kindly note that only shortlisted candidates will be contacted.
Requirements
JOB KNOWLEDGE, SKILLS & EXPERIENCE

Minimum of a Diploma in a business related field.
Minimum 1 year experience in office management or administrative support.
Good communication skills and interpersonal skills
Strong organizational skills
Flexibility and the ability to operate in a fast paced business environment
Self-starter
High proficiency in the use of Microsoft Office
Find Zambia Jobs – The best job board for Jobs in Zambia