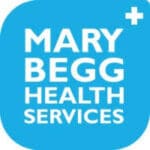 Mary Begg Health Services
MARY BEGG HEALTH SERVICES
POSITION: Receptionist (1)
LOCATION: Ndola
PURPOSE OF THE ROLE:
To act as a first contact for all patients, relatives, visitors and healthcare professionals.
To provide a point of contact for patients and act as a focal point of communication between patients and other members of the MBHS health care team
KEY DUTIES:
Able to answer any questions the clients may have and if unable to do so refer to an appropriate staff member.
Responsible for entering all new patients details into the patient registration system, either manually or electronically.
Assist clients or family members in completing any required information and registration forms.
Responsible for maintaining an efficient and orderly appointments system.
Advise appropriate healthcare professionals of approaching appointments in time and ensure patient's medical file is available at the appointment time
Receive and make telephone calls as instructed, divert calls promptly or take messages ensuring accuracy of detail and timely delivery to the recipient.
Maintains the paper/electronic file that makes up the patient medical record and be fully conversant in the filing system of your work area.
Ensure medical records are always kept in good repair with all necessary information on the outside cover clearly visible
Maintaining client's right to privacy and confidentiality throughout the MBHS registration process
Inspects all medical files to ensure that charge sheets have not been left inside in error
Answers all questions the client may have concerning invoice payments.
Notifies supervisor or senior management staff when an issue or incident arises with a client or staff member.
Receive, assist and direct clients in a courteous, efficient and welcoming manner projecting a positive, friendly and professional image
REQUIRED TECHNICAL SKILLS, TRAINING & EXPERIENCE
At least 2-3 years of professional experience
Certificate in Business Administration or any related field. Diploma will be an added advantage
Must be honest
Computer literate
Able to work under pressure
HOW TO APPLY
To apply, click the apply button below and attach your detailed Curriculum Vitae. Closing date: 2nd July 2021.
Only candidates meeting the minimum requirements will be shortlisted and contacted.  If you do not hear from us within 3 weeks after the closing date, kindly assume that your application was not successful.