Temporary
Applications have closed.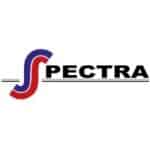 Spectra Oil Corporation Limited
Spectra has served its customers with a single thought – providing the highest service levels to all our customers.
To our business customers, we aim to be predictable with our service delivery but flexible with our approach to our customers to meet your needs and help negotiate the unexpected.
We are looking for a temporary receptionist for our Kitwe sales office.
1. PURPOSE OF THE JOB
To oversee the reception area, provide administrative support to the Regional Sales Manager through performing administrative duties and activities including receiving and handling information and perform general administration duties.
2. MAIN DUTIES
2.1 To oversee the office reception by:
Greeting, assisting and directing all visitors and customers in a courteous manner.
Managing the switch board.
Sending and receiving telephone calls in a timely, courteous and professional manner.
Accurately receiving and disseminating messages.
Handling incoming and outgoing mail.
Operating office equipment.
Keeping reception area clean and clear of obstructions that might impede traffic flow and safety considerations.
2.2 Personal Assistant to the Regional Sales Manager
Screening visitors and telephone calls to save the Regional Sales Manager from unwanted interruptions.
Keeping a diary of messages and appointments for the Regional Sales Manager.
Communicate verbally and in writing to answer inquiries and provide information.
Maintaining a high degree of confidentiality
2.3 General Administrative duties
To make travel /accommodation arrangements for Management team and all members of staff.
Book or organize meeting rooms and ensuring refreshments are served during In house training/Interviews.
3. Other
To provide secretarial duties to other Managers as and when required.
To perform any other duties as may be assigned from time to time.
4. Qualifications
A Bachelor's degree in Business/Management Studies is required.
CVs and supporting documents can be sent to hr@spectraoil.com by close of business Wednesday, 22nd March 2023.