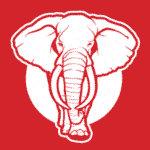 Jumbo Wholesale Zambia Limited
Jumbo Wholesale is a low cost, no frills wholesale business providing General Merchandise, Cosmetics & Food products in bulk to a range of independent traders & commercial users in Southern Africa.
Jumbo – The Giant of Africa offers you a wider range, great deals, improved services and a better shopping experience.
We believe in cultivating relationships, team work, excellent customer service, simplicity, innovation and keeping our promises.
We seek to fill the role of Receiving General Assistant.
Job specifications/responsibilities will include the following:
Checking incoming stock, correct stock and quantities received at correct prices to ensure accuracy.
Collecting order copies and valid orders available for each delivery
Pallet slip administration on numbers of pallets coming in and going out to ensure that accurately recorded pallet slips are filed
Making copies of back orders available where deliveries are incomplete
Liaising with buyers and store room staff
·Planning of deliveries and managing storage space
Ensuring stock receipting accuracy
Ensuring credits and claims accuracy
Work successfully towards customer satisfaction to ensure positive feedback from external and internal customers
Housekeeping through maintaining neat and tidy working area
Ensure correct shrinkage procedures are followed
Liase with buyers and store room staff on tasks and relevant areas
Liase with buyers and store-room staff to ensure that sufficient space will be available for deliveries and to prevent blockage of the receiving department.
Give buyers feedback on over and under supplies.
Give buyers feedback on the spacing out of orders.
Liase with buyers on delivery dates for bulk orders to ensure that delivery dates are spaced out and blockages prevented.
Requirements:
2-3 years related experience as General Assistant in similar Role/Capacity (Retail).
Full Grade 12 Certificate
Quality & service orientated
Excellent Communication Skills
Safety awareness
Forklift driving is an added advantage
Must pay attention to detail and work well under pressure