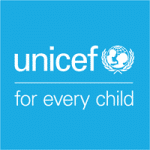 Re-Advertised – Partnerships Officer (Private Sector), NO2, Temporary Appointment (364 days), Post # 00116097, Lusaka, Zambia
Job no: 543459
Contract type: Temporary Appointment
Level: NO-2
Location: Zambia
Categories: Communication / External Relations
Across 190 countries and territories, we work for every child, everywhere, every day, to build a better world for everyone.
Children deserve the best and we never give up.
For every child, … Influencing the impact of business on children
The UNICEF Programme of Cooperation with the Government of the Republic of Zambia (GRZ) is designed to address and mitigate the threat of poverty the country's children face, while responding to the needs with interventions addressing the multiple causative factors.
To find out more about UNICEF's work in Zambia, please visit https://www.unicef.org/zambia/.
How can you make a difference?
Take this opportunity to join the vibrant Communication, Advocacy, Partnerships and Engagement (CAPE) Team working under Partnerships Specialist, the incumbent will develop and strengthen partnerships with business sector actors in Zambia and s/he will also support the development and implementation of a private-sector engagement strategy.
Summary of key functions/accountabilities:  
Develop the Business Sector Partnerships strategy – support the country office in determining how to engage with business programmatically and promote business respect and support for child rights for the larger purpose of enhancing programme effectiveness and achieving positive outcomes for children.
Initiate new partnerships – support in the development of new country level partnerships with the business sector, including prospect research, networking, and exploratory meetings with potential partners, in line with country office priorities.
Manage existing partnerships – manage and develop existing partnerships with business, with the goal of expanding and/or renewing the partnerships.
Networking – organise meetings and forums with CEOs and other senior business figures, as needed, to discuss priority issues for children.
Build and strengthen capacity – within UNICEF Zambia to more effectively engage with the business sector for improved results for children, including through coordinating a B4R learning journey together with the Regional Office and B4R team at PFP.
Knowledge generation and management – contribute to the selection, development and management of Key Performance Indicators (KPIs) for engagement with the business sector/the Business for Results agenda, ensuring visibility and awareness of results achieved through engagement with the business sector.
Detailed Terms of Reference can be viewed here
 TOR – Partnerships Officer (Private Sector), NO2.pdf
To qualify as an advocate for every child you will have;
Minimum Qualifications and Competencies
University degree in business or a related field.
Minimum 2 years of directly relevant professional work experience in building partnerships in and with the business sector. Additional experience is ideal.
Excellent writing skills in English.
Excellent communication skills.
Strong organizational skills; capacity to prioritize and manage a diverse range of projects and activities.
Experience using Salesforce or another CRMS will be an asset.
Ability to work independently.
Language(s) Requirement:
Fluency in English is required. Knowledge of another UN language or local language of the duty station is considered as an asset.
For every Child, we serve you
UNICEF's values of Care, Respect, Integrity, Trust, and Accountability (CRITA) and core competencies required in Communication, Working with People and Drive for Results.
The core competencies required for this post are…
Builds and Maintains Partnerships (1)
Demonstrates Self Awareness and Ethical Awareness (1)
Drives to achieve impactful results (1)
Innovates and Embraces Change (1)
Manages ambiguity and complexity (1)
Thinks and Acts Strategically (1)
Works Collaboratively with others (1)
View our competency framework here; 
 Competency Framework – 2020.pdf
UNICEF is committed to diversity and inclusion within its workforce, and encourages all candidates, irrespective of gender, nationality, religious and ethnic backgrounds, including persons living with disabilities, to apply to become a part of the organization.
UNICEF has a zero-tolerance policy on conduct that is incompatible with the aims and objectives of the United Nations and UNICEF, including sexual exploitation and abuse, sexual harassment, abuse of authority and discrimination. UNICEF also adheres to strict child safeguarding principles. All selected candidates will be expected to adhere to these standards and principles and will therefore undergo rigorous reference and background checks. Background checks will include the verification of academic credential(s) and employment history. Selected candidates may be required to provide additional information to conduct a background check.
Remarks:
Only shortlisted candidates will be contacted and advance to the next stage of the selection process.
Advertised: 03 Aug 2021 South Africa Standard Time
Deadline: 17 Aug 2021 South Africa Standard Time
Find Zambia Jobs – The best job board for Jobs in Zambia