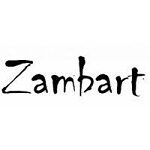 Zambart is a research institution known internationally for cutting edge applied and interdisciplinary research on urgent public health issues. Zambart's mission is to provide evidence based research to influence policy. Zambart staff form an interdisciplinary team with a range of expertise including epidemiology, clinical science, social science, laboratory, operations research, health systems and services research, health policy analysis, health economics, health communication and counselling. Zambart's head office is located at Ridgeway Campus, the University of Zambia.
Study Summary
XACT-19 is a randomised controlled trial (RCT) and observational trial to evaluate the impact of computer-assisted x-ray diagnosis and other triage tools to optimise Xpert orientated community-based active case finding for TB and COVID-19
To support the research activities, we are looking for candidates to fill the following position:
Radiographer (01)
The candidates will be stationed in Lusaka, Kanyama.
Tasks and Responsibilities
Report to the Team Leader and study nurse
Every morning he/she confirms if all the equipment and accessories are available using a check list prepared before
Responsible for confirmation if the machine and other equipment under his responsibilities are working properly
Will explain to the participants the X-ray procedure
Will perform the X-ray procedure
Will ensure a good exposure of the chest X-ray
Use the CAD4TB for identification of areas of abnormalities.
Direct the participant to the next station based on their CAD4TB score
Essential requirements
Diploma in Radiology and 3+ years of work experience
Operational planning experience
Computer literacy and ability to use an electronic data capture device (tablet)
Strong organizational and management skills. Self-motivation and attention to details
Excellent oral communication skills
Knowledge of the main local languages in the area
Registered with HPCZ
Added advantages
Prepared to work in a busy and challenging environment and flexible working hours
Knowledge of the study community and an understanding of the dynamics
Previous research experience
How to apply
Only applicants who meet the criteria for the above positions should submit their application letter, CV and certificates to Zambart Head Office at Ridgeway Campus, Nationalist Road to the email below stating the position being applied for.
Email: [email protected]
Closing Date:
The closing date for the receipt of applications is 5th May 2022. Only short-listed candidates will be contacted.