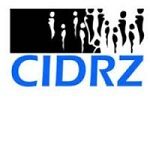 Website Centre for Infectious Disease Research in Zambia (CIDRZ)
Radiographer Ref No. RG/GH/04/08/21
Reports to Study Coordinator. The incumbent conducts assigned study procedures and adheres to procedural and international guidelines for research conduct. S/he explains to participants the chest X-ray procedure and re-assure them of their safety. Performs chest X-ray procedure using a mobile X-ray machine and/or a stationary machine.
Main duties
Ensures Radiation Protection and safety measures are adhered to
Reads and interprets X-ray results
Refers participants to the next station after Chest X-ray, depending on the results
Reports timely, any malfunction of equipment to the Team Leader
Ensures safety of all radiological equipment
Ensures and verifies that all x-ray forms are completed accurately and documented by study staff
Prepares timely and quality x-ray reports
Follows and adheres to the guidelines of Good Clinical Practices
Provides timely feedback (positive and negative) to study staff regarding x-ray forms completion and accuracy
Collaborates with Data Coordinator/Technician and other staff to ensure timely completion and transmission of x-ray forms onto the online storage portal (cloud)
Consults study clinician on difficult x-ray interpretation
Communicates with fellow staff members openly and honestly about radiological related issues
Reviews and contribute to the development of study materials and tools.
Qualifications
Full Grade 12 Certificate
Diploma in Radiography
Fully registered with the Health Professions Council of Zambia
Computer literate
Suitably qualified candidates are invited to apply; however only shortlisted candidates will be contacted. Please send application letter quoting Reference Number above, relevant academic and professional certificates, and detailed CV with day-time telephone number(s)
[email protected] , addressed to CIDRZ Human Resources Director P. O. Box 34681, LUSAKA
Hard copy applications will not be accepted
Find Zambia Jobs – The best job board for Jobs in Zambia