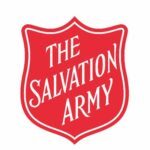 Summary
Oversees the day-to-day operations of a federally-licensed, community-operated radio station and its various sub-units. Oversees, coordinates, and administers a range of operational and administrative activities in direct support of the delivery of 24-hour radio programming by the station. Participates in the development and administration of strategic and operating plans, and evaluates programs for compliance with the overall mission of the station.
Duties and Responsibilities
1. Oversees and coordinates the continuous, multifaceted daily operations of the radio station, ensuring compliance with broadcast standards, university policies, and relevant federal and state laws and regulations.
2. Maintains accurate schedules, records, discrepancy reports, and follow-through communications, and ensures that all on-air broadcast programming complies with FCC rules and regulations.
3. Participates in the establishment, organization, and implementation of short- and long-range goals, objectives, policies, and operating procedures; monitors and evaluates program effectiveness and effects changes required for improvement.
4. Directs and administers the provision of day-to-day operation support to the various sub-units of the station, including the non-engineering portions of the station's physical plant, space allocation and utilization, station supplies and inventory, and station safety and security.
5. Plans, designs, establish, and maintain organizational structures and systems that enable community volunteer staff members to effectively accomplish the organization's mission, goals, and objectives.
6. Assigns, allocates work, and generally oversees volunteer personnel engaged in continuous station operations; performs recruitment, training, scheduling, retention, problem resolution, and performance management.
7. Coordinates departmental workshops, special projects, and events; may serve on unit committees and task forces.
8. Develops and implements systems to maintain records on station operations, volunteers, equipment, and compliance activities; prepares regular and ad-hoc reports.
9. Provides advice and assistance to senior station management in the planning, implementation, and evaluation of modification to existing operations, systems, and procedures.
10. Researches and makes recommendations to management pertaining to acquisition of operating equipment; participates in the development and management of annual operating budgets.
11. May provide services as an on-air host, as required.
12. Performs miscellaneous job-related duties as assigned.
Minimum Job Requirements
Diploma in Journalism or Mass Communication; at least 5 years of experience directly related to the duties and responsibilities specified.
Completed degree(s) from an accredited institution that are above the minimum education requirement may be substituted for experience on a year for year basis.