Full Time
Applications have closed.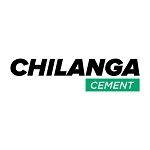 Chilanga Cement is the leading supplier of building materials and major construction solutions provider in Zambia and the regional market. The Company operates a network of facilities, which includes two integrated Cement plants (with a combined capacity of 1,500,000 tonnes per annum) in Chilanga and Ndola, and distributes by road and rail to all corners of the country and southern Africa.
Joining Chilanga Cement means being part of a successful organization that builds its business strategy around product innovation. For Chilanga Cement, People Development is an investment in the future. Training and skills development means employees can take control of their own careers; everyone builds their own rich and diversified career portfolio. You hold the keys to your success!
Chilanga Cement, Chilanga Plant, is looking to recruit a dynamic, motivated, enthusiastic and qualified individuals to take up the roles of;
Overall Mission of the Role:
The role of Quarry Manager – Zambia has two fundamental features,
Management of safety and production operations in the quarrying environment in Chilanga.
Supply of raw materials at the required quality and quantity to the cement Plant raw mills.
SAFETY

Follow local legislation and Chilanga Cement rules.
Write procedures to implement safe practices
Provide the opportunity for safety training

QUALITY

Define mid-term mining plan – typically 3 to 5 years
Define short term mining plan to meet quality and Kiln Feed Uniformity Index (KFUI) targets.
Put in place control mechanisms to achieve quality targets (sampling, blending use of software and Raw Mix Optimization) in collaboration with process and quality
Participate and encourage liaison between quality control & process departments
Optimise raw mix logic

OPERATING

Produce at lowest cost whilst maintaining material availability
Optimise reserves as defined in mining plan
Optimise equipment and resources
Track & inspect and optimise equipment performance
Participate in the coordination and scheduling of equipment maintenance
Implement Best practices etc.
Negotiate, award & control of contract

LAND CONTROL

Obtain and maintain authorisations and permits
Identify and action opportunities to augment reserves.
Prevent encroachment of Company property
Have dialogue and public relations with stakeholders
Do topographical survey on a regular basis
Program overburden stripping programming, contract negotiation, award & supervision

ENVIRONMENT

Introduce working methods to comply with local laws and Chilanga Cement environmental standards (Air quality, noise, vibration and water)
Measure compliance and have an emergency strategy
Implement the ongoing rehabilitation plan

MANAGEMENT

Adopt & adhere to Chilanga Cement standards, norms & best practices.
Measure individual performance, set objective & training etc
Motivate team
Generate climate of personnel development
Qualifications, Experience and skills required:
Education background, Experience & Skills

Degree in a related field , such as Geology, Mining Engineering or equivalent degree
5 to 7 years relevant experience
Relevant blast design & shot firing certificates.
Good understanding of the physical/ cement manufacturing processes
Must be a member of a relevant professional body

Leadership & Behavioural Skills

Manpower management and organisational skills and review and challenge the quarrying and raw materials "workshop" to ensure productivity and quality at low cost, in a safe manner
Ability to effectively, liaise with and develop inter-departmental relationships and to handle stakeholders (neighbours, planning & enforcement authorities)
Interested applicants may send their application letters and Curriculum Vitae to the under-listed no later than , Thursday, 3rd November, 2022. Applicants do not need to send copies of their qualifications at this stage.
Applicants should ensure that the position they are applying for is clearly written in the subject of the email. Only emailed applications will be accepted and should be sent to:
E-Mail Address: [email protected]
Please also note that only short-listed candidates will be contacted