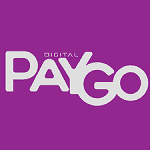 EMPLOYMENT OPPORTUNITY – Quality Monitor | Contact Centre
Job Purpose
The Quality Monitor will be expected to monitor and assess the quality of customer conversations, across all contact centre channels. This includes phone calls (both inbound and outbound), emails, live chat conversations that comprise all elements of customer engagement. The role holder will be tasked with the wider goal of supporting Customer Service Representatives to improve their customer interactions.
Key Responsibilities
Monitoring and assessing Customer Service Representatives (CSR's) performance against a set of criteria
Giving feedback to CSR's on how they can improve
Designing evaluation programs for CSR's
Developing a metric for Quality Scores to track individual and team performance
Observing Contact Centre trends
Preparing reports for management on where the contact centre has improved and where it could improve further
Implementing CSR training and coaching initiatives
Running root-cause analysis to identify knowledge gaps
Providing customer feedback and internal compliance feedback to Contact Centre Management
Identifying and helping to implement tools that will improve advisor performance
Any other responsibilities or tasks as maybe assigned by management.
Qualifications & Experience
Grade 12 Credit or above mandatory in Mathematics & English and any other three subjects
Diploma in Business Administration, Information Technology, or equivalent qualification in Customer Service Management or any other relevant subject
A Bachelor's degree will be an added advantage
1 – 3 years' experience in an inbound/outbound Contact Centre
Detailed knowledge of operations of a Contact Centre environment
Excellent data entry and typing skills
Outstanding computer skills
Proven track record of consistent and exceptional Quality assurance ratings within the contact centre environment.
Essential Skill Sets and Competencies
The role requires an individual with a deep commitment to the opportunity in the long term. Other required knowledge, skills and competencies include:
Excellent communication skills, both written and verbal
Analytical skills to interpret data and trends
Strong customer focus, guided by follow-up and follow-through and excellent telephone manner
Ability to work well in teams
Ability to set, meet and exceed targets
All applications must have an application/cover letter and detailed curriculum vitae indicating the position being applied for in the subject line and should be sent by email to
[email protected]
no later than Wednesday 30th March, 2022.
Kindly note that you MUST attach copies of Grade 12 and Tertiary qualifications along with the application cover letter and curriculum vitae. Applications sent without these attachments WILL NOT be considered.
ONLY SHORTLISTED APPLICANTS WILL BE COMMUNICATED TO