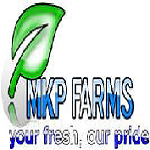 MKP Farms
Applications are hereby invited from suitably qualified individuals for the following Vacancy.
Position: Quality Control Officer (01)
Job Responsibilities:
Inspecting input and output samples using industry-appropriate methods, such as comparing to standards, measuring the quantities and examining freshness of the products upon arrival and dispatch
Reviewing blueprints and specifications to compare to produced goods
Recording inspection results by completing reports, summarizing re-works and wastes and inputting data into quality database
Training the production team on quality control measures to improve product excellence
Proposing improvements to the production process
Monitoring the use of equipment to ensure it is safe and discard any that do not meet requirements
Updating job knowledge by engaging in educational opportunities and regular training
Keeping measurement equipment operating accurately by following calibration requirements and calling for repairs
Skills:
Good written and verbal communication skills
Excellent problem-solving and analytical skills
Keen attention to detail
Basic computer and math skills to calibrate and measure specifications
Ability to use measuring devices like scales, meters, calipers and computers
In-depth understanding of company standards
Up-to-date knowledge of food safety and industry standards and best practices
Understanding of target market and consumer needs
Blueprint reading capabilities
Documentation and reporting skills
Teamwork and collaboration
Comfortable standing or walking for long periods of time
Education, Experience, and Licensing Requirements:
Grade 12 Certificate
Bachelors or Diploma in Agriculture Engineering or Science, business management, industrial science or statistics. Quality planning
Headquarters Physical Address:
Farm No L/19575/M Manunga street off Great North Road, Chibombo, Central Province, Zambia
NB:  (1). All applications to be sent to the Email Address: [email protected]
(2). Clearly indicate the position applied for.
(3). Application deadline is 10th April, 2021.
Source: Find Zambia Jobs
To apply for this job please visit gmail.com.